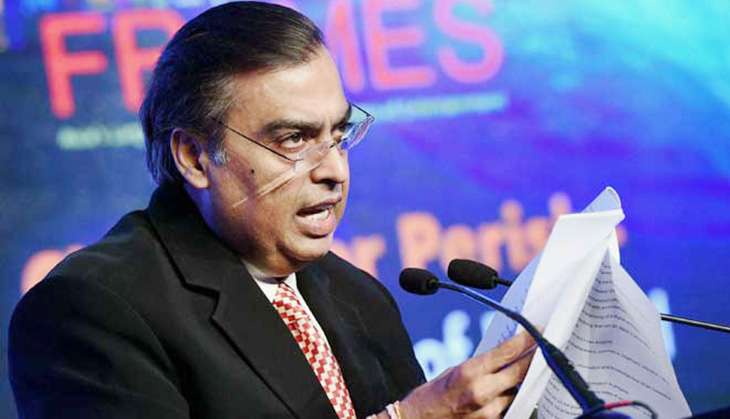 Reliance threw open the company's 4G LTE network - Jio - on 1 September. The network, which Reliance Industries chairman Mukesh Ambani calls the largest in the world, has put the company's telecom rivals in India in a tizzy.
In order to counter the Jio wave, Bharti Airtel, Vodafone and Idea Cellular have drastically cut down the rates for their internet data packs.

Read more: Did you know about these 4 secret Apple iPhone functions?

Here's a look at how other telecom operators are trying to elbow their way into the market:
Bharti Airtel
Airtel launched the Mega Saver Pack for its prepaid customers a week ahead of the Reliance meeting. Under this:
The Rs 1498 pack offers 1GB 4G/3G data upfront with a validity of 28 days.
Bharti Airtel has not just revised its internet prepaid tariffs but will also offer peak download speeds of up to 135mbps. The telecom giant cut its rates as much as 80% with Rs 51/GB and over 150% for its corporate customers with as low as Rs 99.5/GB.

Read more: Apple fooled you all. There's nothing new about iPhone 7 & AirPods

Vodafone
Vodafone has opted for another strategy, choosing instead to pad up its data instead of slashing prices. Vodafone now claims to offer 67% more data to its existing 3G and 4G prepaid users.
The Rs 39 2G pack with five days validity now offers 225MB of data - instead of 160MB
The Rs 12 4G pack with a day's validity offers 50MB data - instead of the former 30MB
The Rs 449 pack now offers 3GB data, not 2GB
The Rs 650 pack now offers 5GB of data
The Rs 999 pack now offers 10GB data
Idea Cellular
Idea Cellular has also slashed its data tariffs by up to 67%. The firm has reduced rates in all circles. In a statement, the firm revealed that it would now offer:
10 GB 4G, 3G data pack for Rs 990
2GB data at Rs 349
5GB of 4G, 3G data at Rs 649
Reliance Jio
Here's what Reliance is offering:
No charge for voice calls or for roaming calls within India
Data priced at Rs 50 per GB (gigabyte).
Free SMS services on all days of the year.
Free services till December 31.
Students to get 25% more data on producing a valid student identity card.
Peak download speed of up to 135 MBPS
Have you made your choice yet?