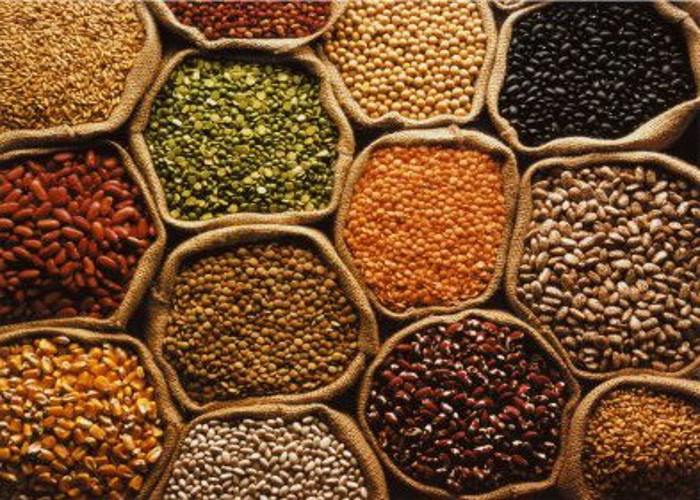 To give relief to common man from skyrocketing prices of pulses, four state governments including western Indian state Gujarat have started selling tur dal at a lower price of Rs 120-145/kg at retail points.
Andhra Pradesh and Telangana are distributing one kg of tur dal at a highly subsidised rate of Rs 50 through ration shops, while Tamil Nadu is selling urad and Canadian lentils at Rs 30 per kg to all consumers.
"Besides continuing enforcement measures to check hoarding of pulses, state governments have taken proactive steps to make pulses available at reasonable prices... these initiatives by states will help in keeping prices of pulses at affordable rates," an official release issued by the Consumer Affairs Ministry said.
According to reports received from the states, tur dal rate for retail distribution has been fixed at Rs 140/kg in Gujarat, Rs 120-140 in Chhattisgarh, Rs 145 in Uttarkhand.
The Centre had asked the state government to have meeting with millers, wholesalers and retailers to make pulses available in retail markets at reasonable prices, it added.
In Gujarat, millers have agreed to supply tur dal at Rs 135/kg, wholesaler will charge 1 per cent commission on it, while in Chhattisgarh, 1-2 kg of tur dal is being distributed at Rs 120-140 per kg in 17 districts through 150 outlets.
In Uttarkhand tur dal is being supplied at Rs 145/kg in Dehradun, Haridwar as well as Udhamsingh Nagar and instructions have been given to all districts to provide pulses at this rate via ration shops in the state.
Stating that some states already distributing pulses through public distribution system (PDS), the ministry said, "Both Andhra Pradesh and Telangana are distributing one kg of tur dal at Rs 50/kg for BPL and AAY families." .
-PTI