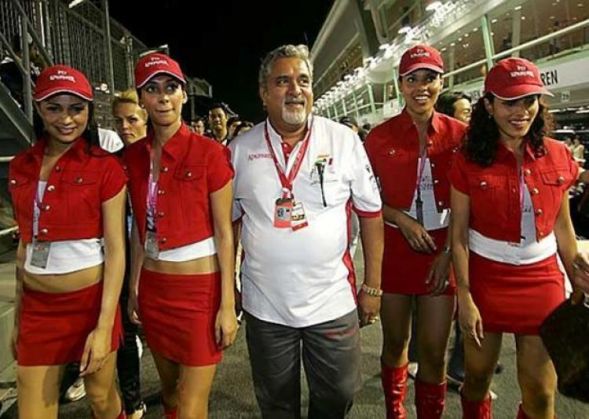 ED writes to banks and a clutch of probe agencies with an aim to prepare a water-tight case against liquor baron Vijay Mallya
ED has also sent official requests seeking details of the probe conducted by the Income Tax and Service Tax departments and the Special Frauds Investigation Office (SFIO) against the airline in the past
The Enforcement Directorate (ED) has written to 17 banks and a clutch of probe agencies with an aim to prepare a water tight case against liquor baron Vijay Mallya who is being probed for money laundering charges in the IDBI bank alleged loan fraud case.
The agency is also understood to be mulling to take "legal action" in case Mallya does not present himself or produce valid reasons for absenting before agency investigators as scheduled on 18 March in Mumbai.
Official sources said the agency has written to the 17 banks who lent money to the grounded Kingfisher Airlines and later went to the Debt Recovery Tribunal (DRT) for recovery of these dues.
It has also sent official requests seeking details of the probe conducted by the Income Tax and Service Tax departments and the Special Frauds Investigation Office (SFIO) against the airline in the past.
"The exercise of contacting all the stakeholders concerned in this case is with an aim to obtain more information. The agency's probe is under criminal provisions of the Prevention of Money Laundering Act and there has to be a proper corroboration of facts and solid evidence," they said.
They said the agency is also looking for details of overseas and domestic assets of Mallya and his company officials, in coordination with central security agencies and the CBI.
ED has already questioned two senior officials in the money laundering case, former Chief Financial Officer of the airlines A Raghunathan and former United Breweries Chief Financial Officer Ravi Nedungadi.
They said the investigators are awaiting a response from Mallya on their summons, sent both through post and email, to him to join investigations in person later this week and in case the businessman does not turn up or give valid reasons for absence, it would look to initiate legal action of probably getting his passport revoked.
-PTI