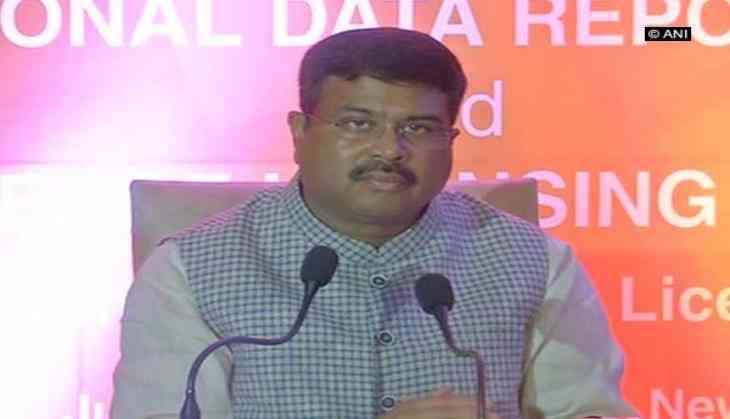 The Centre has replaced the New Exploration and Licensing Policy (NELP) with the Open Acreage Licensing (OAL) under the Hydrocarbon Exploration and Licensing Policy (HELP), aiding the investors looking for exploring hydrocarbons, to select blocks after studying the data available through the national data repository without waiting for a formal bid round from the government.
Union Minister of State for Petroleum and Natural Gas Dharmendra Pradhan during the launch of National Data Repository (NDR) and Open Acreage Licensing (OAL) program said that they expected OAL to boom exploration activities in the country.
"We expect Open Acreage Licensing to accelerate exploration activities in the country since investors can express their interest in an area which they feel has prospective without waiting for formal bidding", he said.
Pradhan said that on one hand, where the global economy is dipping, the Indian economy despite going through the phase of demonetisation has managed to maintain its GDP growth rate, at over 7% in last 2 years.
"India is marching steadily towards emerging as a leading global economy, aided by several transformational reforms and innovative campaigns by the Government," said Pradhan.
Criticising the output of the New Exploration Licensing Policy, Pradhan said, "After learning more of the Explorations and Production (E&P) history of India, it was evaluated that the total production of oil and gas from NELP blocks was equivalent to only three days of India's oil consumption."
The Union Minister said that he marked the launch as a historic landmark.
" HELP is the new kid on the block in India's hydrocarbon industry that, I believe, will make an equally significant impact. Hence, I consider today's launch of National Data Repository and Open Acreage Licensing programme as a historic occasion", Pradhan said.
Pradhan asserted that the Government now wants to propel Indian E&P sector to the next higher orbit.
The minister urged the potential investors in the new bidding regime to come ahead with the new approach.
"We have diligently strived to make Indian E&P sector attractive for investors. We realize that Indian companies need to partner with the world's leading E&P players, and that we need to deploy the world's foremost technologies available to fully unlock the potential of Indian upstream sector", he added.
The Government remains committed for making sustained and significant efforts to liberalize the sector by simplifying processes, increasing market access and bringing developments in the technology domain with the aim to enhance the efficiency of oil and gas industry.
Pradhan claimed that there has never been a better time to invest in the country's E&P sector.
"We are offering greater choices for investments in the sector. There has never been a better time to invest in India's E&P given the ample opportunities available to you all," Pradhan added.
-ANI