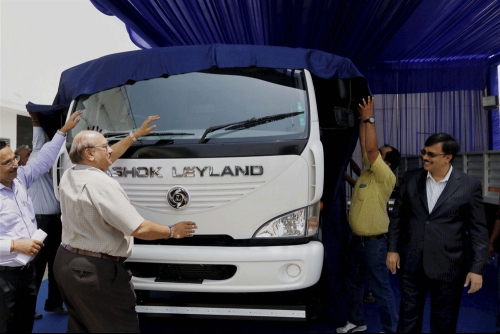 Shares of Hinduja Group flagship firm Ashok Leyland were up by 3 per cent at Rs 92 on the Bombay Stock Exchange after the company recorded a 30% growth in January 2016 sales to 13,886 units against 10,643 units in the same month last year, as reported by PTI.
It further adds: In the medium and heavy commercial segment, sales surged 40% to 11,208 units from 8,009 units and light commercial vehicles sales were up by 2% to 2,678 units in January 2016 from 2,634 units, in January 2015.
Total sales in the 10-month period from April 2014 to January 2015 jumped by 36% to 1,10,349 units from 81,386 units in the same period last fiscal.
At 1:14 p.m., shares in Ashok Leyland were trading 2.57 per cent higher at Rs 91.65 apiece on the BSE, whose benchmark Sensex was up 0.08 per cent.
-With PTI inputs