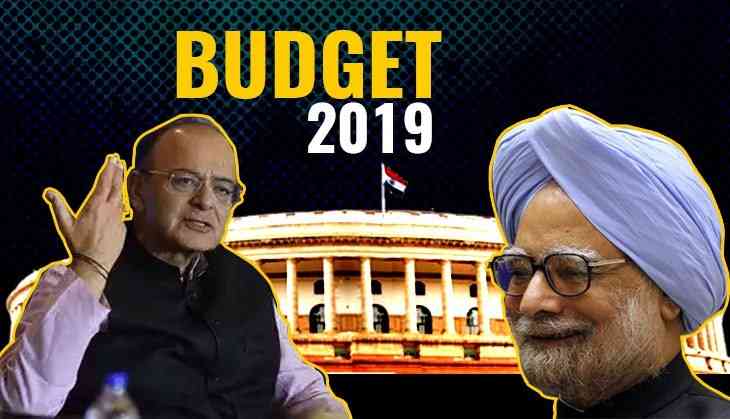 The Budget session often gets monotonous for the parliamentarian and the people watching the whole session. To make it interesting and colourful, finance ministers have often presented their budget speeches with jokes and shayaris.
And surprisingly, they throw that gems they throw at us in the form of poems. Here's a look at some of the poems and shayaris that were recited by our Finance Ministers during Union Budget speeches.
1: Arun Jaitley (2017-18)
While speaking on Modi government's battle on black money. The finance minister took a poetry jibe.
Nayi duniya hai, naya daur hai, nayi hai umang,
Kuch the pahle se tariqe to kuch hain aaj ke rang-dhang.
Roshni aake jo andheron se takdai hai,
Kaale dhan ko bhi badalna pada aaj apna rang."
2: Arun Jaitley (2016-17)
For the 2016 Budget, Arun Jaitley kick started his speech by first talking about the bad economy but he didn't missed a chance to bring his inner poet out and he recited an Urdu couplet.
Kashti chalaane walon ne jab haar kar di patwar hamein,
Lehar lehar toofan mile aur mauj mauj manjdhaar hamein.
Phir bhi dikhaya hai humne, aur phir yeh dikha denge sabko,
In halato mein aata hai daria karna paar humein.
3: Arun Jaitley (2015-16)
Taking a dig at the UPA's governance, Arun Jaitley borrowed lines from a Hindi poetry and took shayari.
Kuchh to gul khilaye hain, kuchh abhi khilaane hain,
Par baagh mein ab bhi kaante kuchh puraane hain.
4: P Chidambaram (2013-14)
UPA-led Congress' government Union Finance Minister quoted a couplet from Thirukural. It is a classic Tamil consisting of 1,330.
5: Pranab Mukherjee (2012-13)
"I must be cruel only to be kind," former finance minister and President of India quoted Hamlet.
6: Yashwant Sinha (2001-02)
Former BJP leader and Finance Minister had claimed that it targets second-generation reforms and recited a poem to emphaise on it
Taqaazaa hai waqt kaa ke toofaan se joojho,
kahaan tak chaloge kinaare kinaare.
7: Manmohan Singh (1990-91)
In 1991 Budget speech, the former Prime Minister Manmohan Singh sort of changed India forever. Yunaan-o-Misr-o-Rom sab mit gaye jahaan se/ Ab tak magar hai baaki, naam-o-nishaan hamara.
Also read: Budget 2019: Ahead of big budget day, BJP government revises GDP growth at 7.2% in 2017-18 from 6.7%