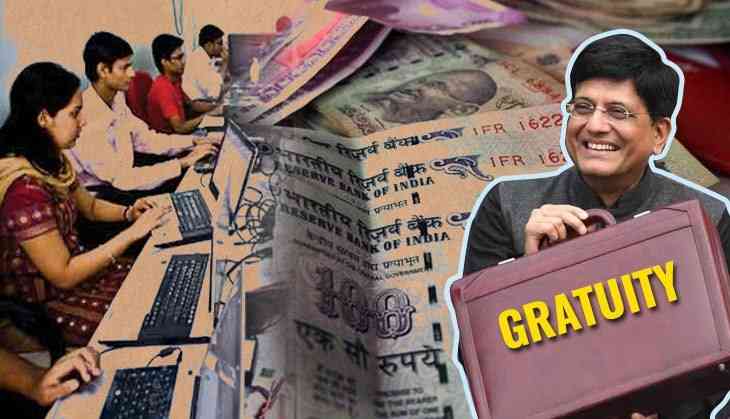 Union Budget has been presented by the interim Finance Minister Piyush Goyal today in Parliament. During the big announcement in his speech, FM has also announced big things for the job sectors.
While presenting the Union Budget 2019, Piyush Goyal has extended the gratuity limit for the employees from Rs 10 lakh to Rs 30 lakh. He announced under the context of 7th Pay Commission.
Earlier, the Gratuity Amendment Act of 2018 has brought two major changes. The first was related to the employees getting a huge amount of gratuity payable by the employes then past. Also, the maternity leave period was also increased to 26 weeks.
However, Gratuity is the amount that is paid by the company or the employer to the employee at the end of his/her service. To get the gratuity, an employee must have completed his/her 5 or more years terms in a company.
Also Read: Union Budget 2019 LIVE: Rs 6,000 'direct' cash transfer for each farmers; 26 weeks of maternity leave for women
During the budget announcement, Piyush Goyal also announced about the mega pension scheme called as Pradhan Mantri Shram Yogi Mandhan (PMSYM) for unorganised sector.
There will be a pension of Rs 3,000 to the retired employees whose monthly salary is up to Rs 15,000. However, these employees will have to make a contribution of Rs 100 per month.
Also read: Budget 2019: Do you know the difference between vote-on-account and full Budget?
The FM said 50% of the GDP comes from sweat and toil of 42 crore workers in the unorganised sector.