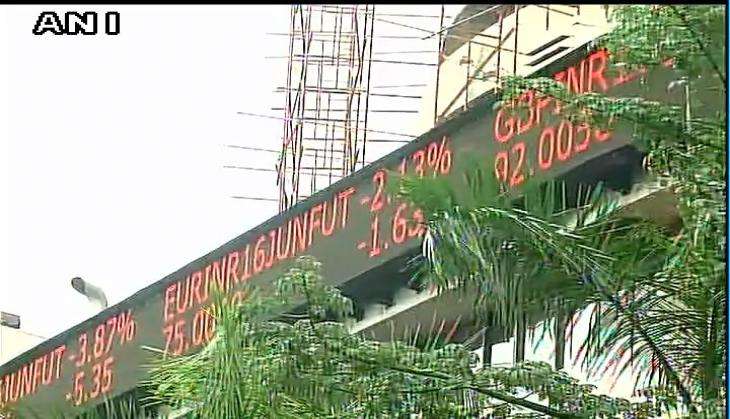 Indian markets on Wednesday witnessed a rough morning as the Sensex dipped over 1,600 points with the Nifty being down to around 8,000 levels.
It was predicted earlier by experts that the withdrawal of Rs 500 and 1000 notes will have an adverse effect on the market.
Sensex opened 1,689 points lower in the wake of two major events - US presidential election and elimination of certain currency notes. The opening trends showed Nifty crashing with 520 points as it opened with near 8000 points.
Also Read:Indian markets likely to be hit by Modi's black money clampdown & Trump's US poll result
After experiencing an early blow, the market began to recover after a few minutes.
At 9:30 am, the Sensex was down 1,040 points at 26,550 with Nifty being at 8,210.
Down with 600 points, Sensex was traded at 26,976 at 10 am and Nifty's points were 8,341, down with almost 200 points.
In a surprising move, PM Modi on 8 November had announced the termination of two currency denomination, Rs 500 and 1000, in a bid to curb corruption and curtail black money.
Banks will remain closed today while ATMs will not function for two days.
Also Read: Common man safe from PM Narendra Modi's 'surgical strike' on black money: Centre