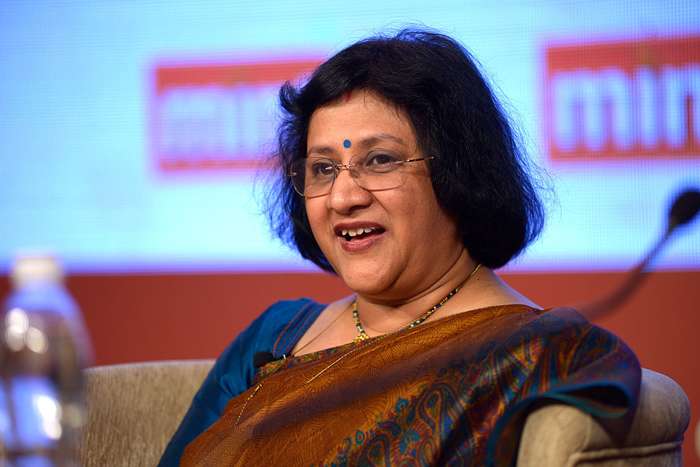 Arundhati Bhattacharya, 60, the current chairperson of State Bank of India (SBI), has secured a year's extension to oversee the merger of six smaller commercial banks into the country's largest lender, informed sources.
Initially, her tenure was expected to end on 6 October 2016.
Last month, the government gave a nod for the merger of six banks -- State Bank of Bikaner and Jaipur, State bank of Travancore, State Bank of Patiala, State Bank of Hyderabad, State Bank of Maharashtra and Bharatiya Mahila Bank -- into the State Bank of India.
Back in 2015, while selecting private sector candidates for five large public sector banks, the government had offered a fixed, three-year tenure subject to the normal superannuation age of 60 years.