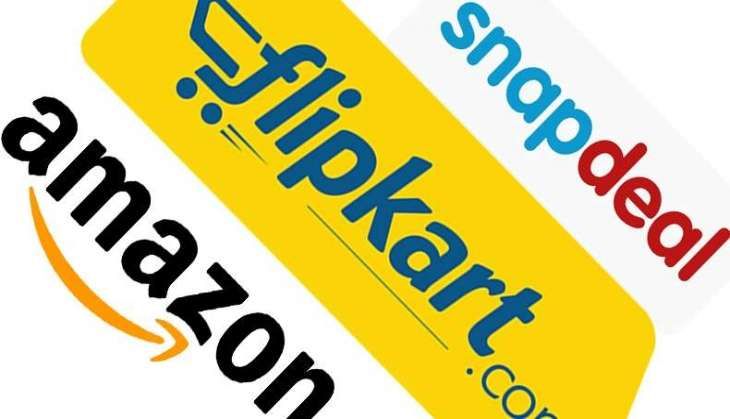 Amazon, the US-based online retailer, concluded its five-day festive season sale on 5 October and claimed that it shipped over 15 million items to customers across the country.
It said its subscription-based loyalty programme - Prime - drove a third of all orders on its platform.
Celebrating its highest sale so far in India, Amazon said it got tens of thousands of users to pay Rs 499 for its Prime membership.
Overall, more customers bought Amazon's Prime subscription than the best-selling smartphone on the platform, reports Business Standard.
"In the little over three years we've been in India, we've probably created the fastest ramp up for e-commerce in this eco-system. This Diwali (sale) was three times bigger than last Diwali. We've been growing at 150% year-over-year even though the landscape was flat and Diwali saw an even bigger acceleration," Amit Agarwal, country manager told the business website.
Over the last week, Amazon and local leader Flipkart have been competing to garner higher share of the customer wallet, offering discounts, better product quality and faster delivery. Flipkart and smaller rival Snapdeal close their five-day sale on Thursday.
Flipkart said the company recorded its highest-ever single day sale on 2 October and sold products worth Rs 1,400 crore, reported Times of India. According to Business Standard, all e-commerce platforms garnered $1.5 billion (Rs 10,000 crore).
"Crossing the Rs 1,000-crore mark was a milestone for the company which began life by selling books nine years ago," the report said, quoting Flipkart's co-founder and CEO Binny Bansal.
Amazon was able to bring five times more new customers on its website this year as compared to last year, claims the online retailer. It also said that more that 70% of all of its new customers were from Tier-II cities and below.
"I've been saying that we've been leaders in India for a while in terms of parameters that customers care about. I don't have any benchmark with other players in terms of sales but with 150% growth all through the year and a three-time jump in Diwali sales, I would not be surprised if we are the leader," Agarwal was quoted as saying.
According to Amazon, it saw growth across all its categories but electronics, fashion and fast moving consumer goods continued to be the biggest three categories during its sale.
"Our vision in India is to transform the way the country buys and sells. When I see 90% of all pincodes shopping on Amazon, it gives me a lot of satisfaction that we are making a small step forward in that direction. We will invest whatever it is and aggressively for many, many years, to ensure we fulfill our vision," said Agarwal.