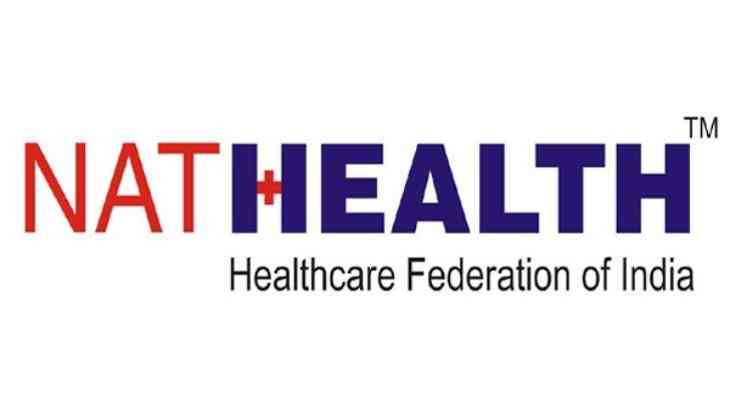 The Healthcare Federation of India (NATHEALTH) organized its second western roundtable meeting in Mumbai and deliberated on host of issues related to healthcare sector in India.
Policymakers, experts and Governing Council members of NATHEALTH focused on recently announced National Health Policy (NHP 2017), Implications of Goods and Service Tax (GST) and priority areas which included Public Private Partnership (PPP), Digital Health, Home Care and Prevention and Wellness.
The second Western Roundtable discussion was preceded by the Governing Council (GC) meeting of NATHEALTH.
The roundtable took up several issues related to healthcare sector in the country with special reference to Maharashtra. In view of rising dual disease burden in the country and States like Maharashtra, the participants deliberated on Universal Health Care and how to accelerate Public -Private Participation (PPP), Digital Health, Home care and Prevention and Wellness to achieve the set targets.
Special focus was on current opportunities and challenges in Maharashtra and how to further improve the healthcare infrastructure delivery mechanism in the state.
Apart from NATHEALTH's President Dr. Arvind Lal and Secretary General Anjan Bose, all members of the GC, representing several different segments of the healthcare sector participated in the Roundtable.
Credited with several initiatives in Maharashtra, the Health Minister Dr. Deepak Sawant, Minister of Public Health and Family Welfare, Government of Maharashtra spoke about several initiatives of the State government to push health infrastructure development.
Opening the discussion, Dr. Deepak Sawant, Minister of Public Health and Family Welfare, Government of Maharashtra said that "NATHEALTH and Government of Maharashtra especially Health Department should join hands together to make a new history in medical science and healthcare." You (NATHEALTH) want to serve humanity, we (Maharashtra Government) want to serve humanity, that is our common goal. NATHEALTH's recommendations, assistance, projects and solutions are valuable to all and Maharashtra for improving healthcare ecosystem," he added.
Emphasing on Public Private Partnership (PPP) model for better healthcare service delivery, Dr. Sawant said, "Like the Centre, Maharashtra government has also outsourced diagnostic, screening and other services. Policy framework of PPP is in place. For example in dealing with Swine flue we collaborated with Lal Path Labs and such projects can be scaled up."
The minister informed that the Health Department is opening up 31 CT Scan Centers in several districts of the State, but only CT Machines would not serve the purpose, we would need supplementary support system and that can be done on PPP model. "State government assures full support to private players and all assistance will be provided. We want to run all our Hospitals and Centers efficiently and that can be done on PPP basis," he emphasized.
During the meeting, NATHEALTH deliberated on the GST Council's decisions and their possible cost inflationary impact on healthcare services.
It was also shared with the participants that NATHEALTH, while welcoming exemption, also submitted its recommendations for rational rates on goods and services related to medical & health sector.
Talking about potential of PPP model in health sector, NATHEALTH President, (Hony) Brig Dr. Arvind Lal said that "for higher spending in the healthcare sector, PPP projects required to be scaled up and implemented across the country and the government needs to encourage successful projects".
"On Diagnostics side, we have submitted a detailed PPP structure to NITI Aayog and hopefully a roadmap would be ready soon. NITI Aayog will come out with guidelines which would act as advisory to the States. With this we move a step further to implementation of PPP projects," he added.
"As far as the government is concerned, we need to sit together and chart out further course of actions. All successful PPP projects need to studied and implemented. Maharashtra, Tamil Nadu, Karnataka, Rajasthan and Andhra Pradesh have several successful projects; hence we can learn from those," Dr. Lal said.
"We welcome Government's recently announced NHP 2017 (National Health Policy) and we are happy to note the alignment of NATHEALTH Priorities with Government's articulated roadmap in several areas like PPP, Preventive and wellness, Digital Health, Make in India and Healthcare funding. NATHEALTH will be keen to work with the government collaboratively for health of the nation and progress of the healthcare sector," Anjan Bose, Secretary General, NATHEALTH said.
According to NATHEALTH AAROGYA BHARAT REPORT, non-communicable diseases will cost India USD 6.2 trillion by 2030. Hence, India's unique needs drive priorities for healthcare technologies.
Experts emphasized on scaling up digital health which can lower cost and improve health outcomes and said that the proposed establishment of National Digital Health Authority (NDHA) should lead to progress of use of Information Technology (IT) in healthcare ecosystem.
" Digital Health can be of great help in India which is having to battle the dual burden of communicable and non-communicable or lifestyle diseases. In view of wider adoption of digital health in the country the NDHA would play a very critical role in strengthening the entire healthcare ecosystem," said Bose.
The roundtable discussion also devoted adequate time on analyzing the potential and growth of emerging Indian Home Care health sector. "We have huge potential in this segment as Home Care companies allow the patients to avail high-quality care and support services from the comfort of their homes, reducing their hospital visits, travel time and costs related to health, while can also be remotely monitored by their families. With technology-led transformation, the home healthcare market in India is in an interesting space to address gaps in the country's healthcare system," Bose added.
According to India Home Healthcare Report 2016 by Cyber Media Research (CMR) the global home healthcare market is expected to reach USD 368B by 2020 at a CAGR of 8.0 percent during the forecast period. The Indian home healthcare market is expected to reach USD 6.2B by 2020 at a CAGR of 18.0 percent during the forecast period.
The evening meeting also witnessed Questions and Answers Session moderated by Anjan Bose.
The Roundtable, attended by eminent healthcare leaders from Maharashtra and neighboring states, discussed in details opportunities for Home Care, Medical Tourism, Funding and financing in the sector as these areas have also been in focus for NATHEALTH and in collaboration with various stake-holders NATHEALTH has suggested several measures to improve and scale up these opportunities in Healthcare in India.
-ANI