With a better business environment, a tremendous surge in demand for co-working space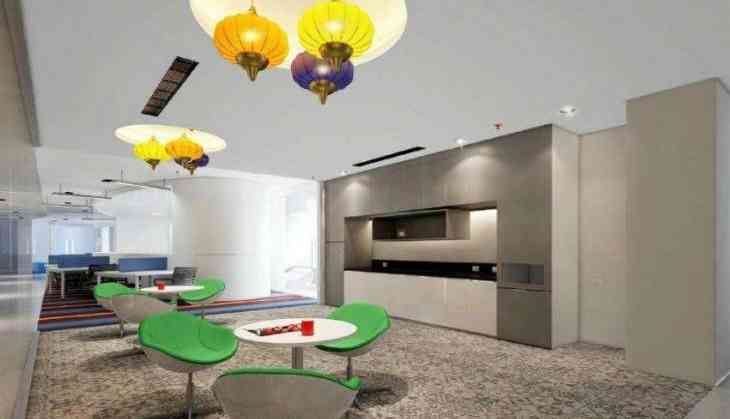 With Indian economy maintaining stable outlook and GDP hovering around 7% plus is set to become the 5th largest economy of the world overtaking United Kingdom . In the commercial real estate segment with the aim of reducing the cost of business and increasing productivity in India, the co-working spaces have become popular between large, medium and small enterprises. Start -ups are also gearing up to take advantage of the concept of "co-working office spaces" over the concept of conventional office spaces.
What is co-working space model
An open layout of flexible workstations can benefit the business economically by reducing the costs tied to construction, utilities, and office equipment reducing the operational costs like rent, receptionist, housekeeping, recreational facilities, security, furniture cost, maintenance, IT etc .
Offices are no longer about the formal corporate look or the standard repetition. It allow people to create ideas together and offer a variety of experiences with a casual feel about it. The stylish hybrid environment, privacy, mobility and technology lead to increase in productivity and creativity significantly. The networking among individuals, start ups , medium scale and large companies also have opened an avenue for women entrepreneurs to grow in large numbers.
According to real estate services firm CBRE, the global average utilisation of assigned seats is 60%, excluding vacant seats, while the global average meeting room utilisation is just 30%. According to CBRE, the next few years, with office rents continuing to move up across India, the total space leased by co-working operators in tier-1 and tier-2 cities could touch 6-10 m sq. ft. by 2020.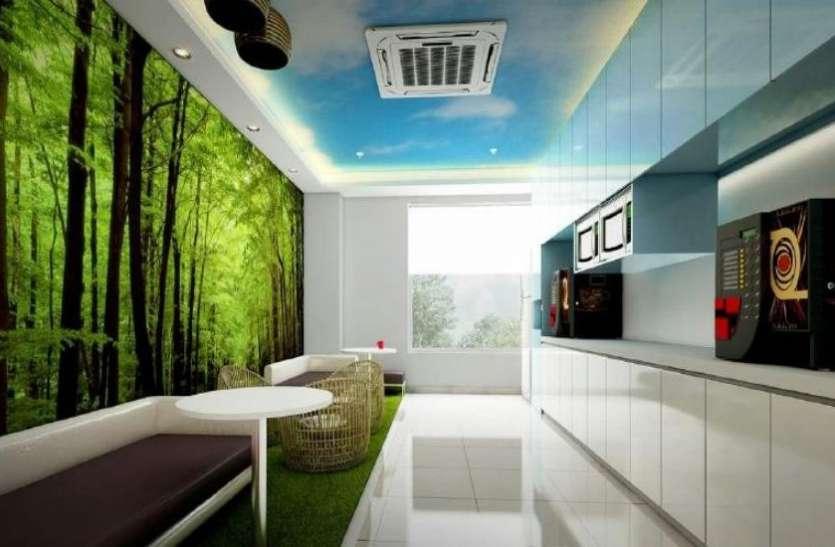 This model becoming increasingly popular in India:
The CEO of Apeejay Real Estate Mr. Shouvik Mandal said that " the co-working space model in India is increasingly becoming popular. To encash on this opportunity, big players from the realty sector are also preparing to bet on this. Our company has already been providing its services in the big cities of the country to cater to the needs of the business enterprises. We have opened Apeejay Business Centers in Chennai, Gururgram, Kolkata, Mumbai, Navi Mumbai, Pune. We are providing premium shared serviced office spaces to more than 100 big companies, medium scale organizations, start ups within the country to expand their business. The mantra of ABC to its clients – No Capex Only Opex.
An announcement of The ABC for Women At Work known as WWWW ( Wonder Women Who Work) scheme will tailor make each ABC to becoming family friendly collaborative co-working and serviced office space. The 'ABC for Women at Work' scheme creates the conditions that enable life-work balance so that women advance with full support. To start with all Apeejay Business Centres will offer a 15 Days rent free private space for all women entrepreneurs. This is a special scheme drawn for the aspiring women curated by the Director Of Apeejay Surrendra Group- Ms. Priti Paul .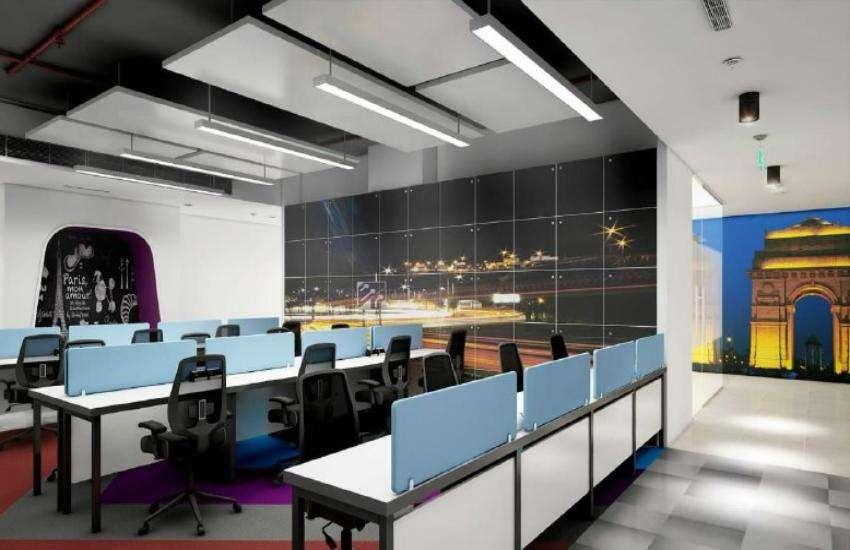 Why taking office in ABC is beneficial
Mr. Mandal points out that many companies are working in co-working space but if they look at the facilities and their cost, the match is unparalleled with Apeejay Business Center. We are providing world class office culture in collaboration with state-of-the-art technology, better connectivity and security at ABC. Millions of employees using our office spaces are not only satisfied but are also enjoying their work in a better environment enhancing networking and community building.