Why Reliance Capital's sale of its 1% stake in Paytm to Alibaba is a wise move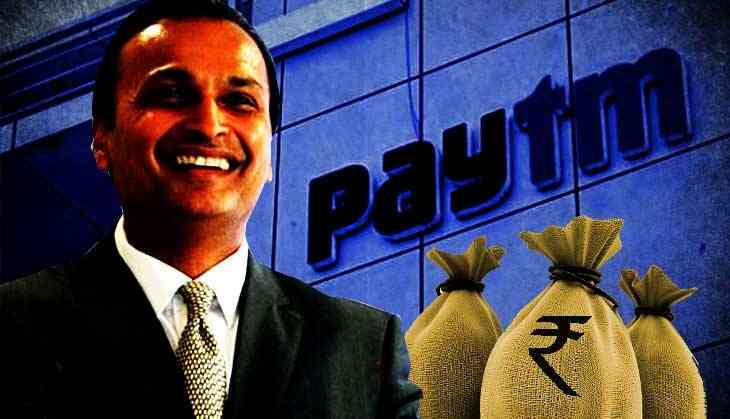 (Arya Kumar Sharma (Catch News))
Reliance Capital, the flagship entity of Anil Ambani's Reliance Group, on Tuesday sold its 1% stake in One97 Communications, the parent firm of the mobile wallet Paytm. Such a small stake changing hands would have gone unnoticed but this deal is special for many reasons.
First, Ambani's firm had invested only Rs 10 crore in the company in 2010. In the six years since, it is believed that the financial services behemoth has pocked 2,650% gain from the investment. There is no official confirmation of the deal yet, but highly placed sources said Reliance has sold its stake to the Chinese e-commerce giant Alibaba.
For Alibaba, the deal shows its commitment to the growing Indian market. Just Last week, Alibaba invested $177 million in a $200-million funding for Paytm's e-commerce arm. Alibaba and its subsidiary Ant Financial already own close to 40% stake in Paytm.
Also Read: Audio clip captures Paytm founder admitting to being at the core of PM Modi's demonetisation drive
Second, Reliance Capital's decision to sell is well-timed. Digital payment gateways – mobile wallets and small payment banks – are gaining traction in India as the Narendra Modi government is pushing for a 'less cash' economy. Founded by Vijay Shekhar Sharma, Paytm is currently the largest player in this segment, with around 8.5 million transactions every day and some 200 million users.
Sharma's One97 has divided its operations into two arms – mobile wallet and e-commerce. It also has a payment bank licence. With so much of enthusiasm around digital wallets, valuations of the businesses are soaring.
In 2010, when Reliance brought the stake in Paytm, private capital industry sources estimate, it would have paid Rs 200 a share. After Tuesday's deal, a Paytm share, if listed, would have traded at Rs 7,000. Such a high valuation for a business that is yet to turn profitable is a great return on investment. So, Anil Ambani's decision to get out should qualify as a wise decision. He got a 2,650% return as well as 1% stake in the e-commerce platform (thanks to the split of One97 into two businesses).
The valuation of a new business model, especially one driven by technology, can be a scary affair for investors. It no doubt generates huge business volumes but its sustainability and profitability are opaque and uncertain. For example, investors in the country's largest e-commerce platform Flipkart are facing a write-down on its value. In 2015, after a fund raising programme, the company was valued at $15 billion. In its exchange filing in November 2016, Morgan Stanley, a major investor, valued the firm at just $5.6 billion, almost a third of its peak valuation.
The stories of Flipkart, where people buy products online, and Paytm, where people pay digitally, could turn out to be similar. There are chances that both business models may flourish in the coming years but the phenomenal return that Reliance Capital has earned seems impossible to replicate.
For six months now, Reliance Capital is cashing out of its non-core portfolio investments to prudently run its finance – mutual funds, insurance and credit business. Reliance sold its radio and television business to Zee Group in a Rs 1,900 crore deal last November. It is better to cash out at the right time to focus on core business rather than feel sorry in the future for being greedy.
Also Read: Chinese e-commerce giant Alibaba's direct entry into Indian e-retail space via Paytm?