This porn site is even willing to accept cryptocurrency 'Verge' for payments for monthly subscription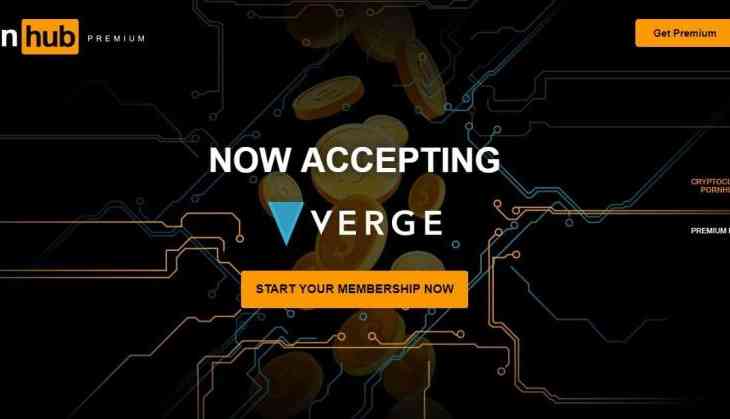 Pornhub, the adult entertainment website will now accept the cryptocurrency Verge. If you are among one to use the site and want to get rid off the credit card bill monthly subscription, you have an alternative form of payment.

The verge currency was created in 2014, its a decentralized way of making direct transcations efficiently and maintains privacy too.

The new development will more privacy to the Pornhub users. The site will use the cryptocurrency to purchase all goods provided by the site which includes the Pornhub Premium subscription service.
Also Read: Cash crunch: Why India cannot afford empty ATMs again

Using cryptocurrency for the payment is an innovative idea to protect the privacy. Pornhub Vice President Corey Price said, "Not only is this an exciting announcement for us and the adult entertainment industry, it's exciting for the crypto space."

He further added, "Our acceptance of Verge is an affirmation of our dedication to innovation and privacy, which recently has caused much concern and been at the forefront of all tech consumers' minds."
The cryptocurrency Verge allows the users anonymous transactions by confusing the IP address and geolocation so that one cannot trace them.

Verge avoids using cryptography to become an anonymous cryptocurrency. Rather, it uses Tor and I2P network to achieve its goals.

Other adult entertainment website such as Brazzers (adult HD videos) and Nutaku (adult gaming) will start accepting Verge currency as well.
Also Read: Sensex witnesses 178.48-point hike, Nifty above 10,500