ShiftingSolutions.in helps people choose the right packers and movers at reasonable price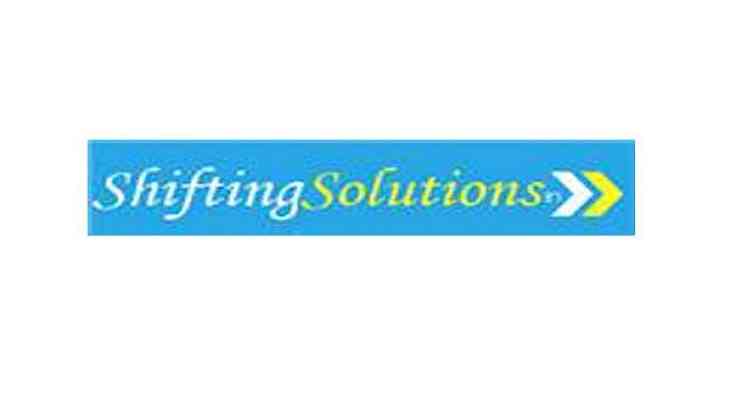 Home shifting, relocating from one city to another with entire household belongings, is not a fun chore. Handling tedious tasks like packing, moving, loading, unloading and unpacking of goods is not a cup of tea at all. Apart from tedious tasks, there are also several other issues in the process of home shifting which too are unpleasant.
There are many more arrangements that have to be made before and after the shifting. Rightly, moving home is considered to be one of the most daunting and stressful events of life. But in today's scenario, with the emergence of professional packers and movers companies, home shifting has been a lot easier and simpler.
"Getting professional assistance on a move can certainly reduce the stress level and simplify the relocating process. But hiring professional packing and moving services on a move can also be an expensive affair. This is where our portal helps folks and make them able to pick the best matching moving service provider at reasonable price comparing different quotes of different pre-verified packers and movers companies available in the city," said Dipesh Kumar, Managing Director of ShiftingSolutions.in.
"Over the years, ShiftingSolutions.in has been one of the most trusted and preferred online destinations where individuals, families, and businesses can choose from pre-verified Packers and Movers in Mumbai, Pune, Delhi, Gurgaon, Noida, Ahmedabad, Chandigarh, Bangalore, Kolkata, Chennai, Hyderabad, and several other cities and towns of India," he added.
"ShiftingSolutions works only with licensed, experienced, registered and reliable movers and packers companies in different Indian cities and do through review of each member company to check their credentials. This helps our efforts to make consumers collect and get free quotes from pre-verified packers and movers on their different relocating needs."
"On our portal people can search detailed information about professional moving companies along with their phone numbers, physical addresses, email ids, websites, services, and estimated charges. They can contact these companies directly by making phone calls or visiting their offices personally to collect free quotes for their different specific moving needs. They can also collect quotes via safe and secure query form available at this website," said Kumar.
To save money on a move, it becomes necessary to compare different quotes from different potential packers and movers companies. By doing so, people can get a fair idea about services what they are looking for, and plan the budget for the move accordingly.
ShiftingSolutions.in has been one of the most sought after online portals over the years because of its quality yet affordable relocation services for different shifting needs like home shifting, commercial shifting, office shifting, and car transportation.
"Our aim is to provide you the legitimate relocation service at a reasonable price so that customers can really benefit with getting professional assistance on their move. We thank all our customers and our member Packers and Movers in Pune, Mumbai, Delhi, Gurgaon, Ahmedabad, Chandigarh, Chennai, Hyderabad, Bangalore, and other Indian cities who have made our portal a big name in relocation industry of India," said Kumar.
-ANI