Mallya case: clamour growing for wilful default to be made criminal offence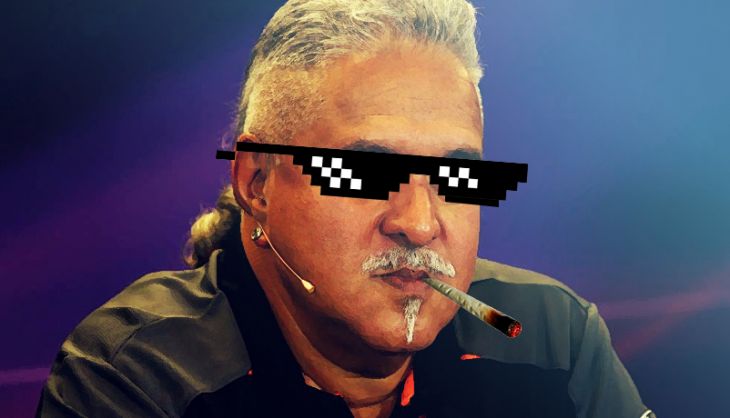 The definition
Wilful default occurs when an entity owes more than Rs 25 lakh to a bank and has diverted funds for other purposes
There have been calls to criminalise it in the past, and clamour is growing again in the aftermath of the Mallya case
The reluctance
The business lobby is resistant to this, because many promoters from big corporate houses may face jail
The debate has risen in 2001, and again in 2013, but governments haven\'t acted on it
More in the story
What do the RBI and SEBI think about wilful default?
Govt has brought in a Bankruptcy and Insolvency Code in Parliament - will it make a difference?
In the aftermath of the Vijay Mallya case, calls are growing to put wilful defaulters behind bars. However, can loan default be made a criminal offence?
This debate had arisen in 2001 and, under public pressure, the then-Union Finance Minister, Yashwant Sinha, had called for sending wilful defaulters to jail.
Then, in 2013, the UPA government too was considering bringing in new laws which would allow for strict action against these defaulters.
In 2001, then-finance minister Yashwant Sinha had called for sending wilful defaulters to jail
But the problem is this: there is a strong business lobby which wants to prevent any such move by the government, since the enactment of any such law may land promoters from many big corporate houses in jail.
Also read: Liquor baron Vijay Mallya flees to London. Can India get him extradited?
Also, whenever the government thinks about making it a criminal offence, it faces a dilemma about what criteria should be set for it.
Promoters can get away with anything
Currently, according to the Reserve Bank of India's definition, a wilful defaulter is an entity that owes a bank upwards of Rs 25 lakh, and has diverted the funds for purposes other than those for which the loan was sanctioned.
According to an IndiaSpend report, there are 5,275 other "wilful defaulters"-together, they owe India's banks Rs 56,521 crore.
Earlier this week, the Securities & Exchange Board of India barred wilful defaulters from raising public funds through stocks and bonds, as well as from taking board positions at listed companies.
A wilful defaulter is one who owes a bank over Rs 25 lakh, and has diverted funds for other purposes
On one hand, there's a thought that if promoters think they can get away with anything in India, there needs to be something that creates fear in their minds.
But the issue is, just barring wilful defaulters from raising money from the market does not bring public money back.
In 2014, Dr KC Chakrabarty, the then-Deputy Governor of the RBI, had said in one of his lectures: "A very disturbing fact which hits us is the quality of equity that has been brought in by the promoters. The banks, to put it mildly, have been very lackadaisical in the credit appraisals. Most of the time, it is debt raised elsewhere by the promoter, either in the holding company or in a Special Purpose Vehicle, which is used to fund their portion of the equity.
"Effectively, promoters do not have any 'skin' in the game, and they are least bothered whether or not the projects see the light of the day. The 'source' and 'quality' of equity brought in by the promoters is a major element which the banks would have to carefully examine in their credit appraisal going forward."
Also read: King on the run: did Vijay Mallya leave India without repaying his debts?
But consider this: if there's a promoter who has not put his own hard-earned money into the business, but has used loopholes in the system to raise money, why would he be serious about his business?
Business assets vs personal assets
The defenders of the business class quote the law of limited liability partnership firms, which keeps the liability of a promoter limited to his business assets and does not involve his personal assets.
But how does one factor in the political-corporate nexus that allows a few corporate houses to get the largest loans in the Indian banking system?
A loan sanctioned to one business is a lost opportunity for another business. In that scenario, a promoter who misuses those funds or transfers that loan amount for some other business/activity, must face criminal charges.
For example, Mallya bought the Indian Premier League franchise Royal Challengers Bangalore (RCB) in 2008 for a whopping US$111.6 million.
Despite owing Rs 7,500 crore to the Indian banks, Mallya spent a whopping Rs 9.5 crore on Australian all-rounder Shane Watson in the IPL player auction, held in January 2016.
Now one may argue that Mallya would have invested his personal money into his sports ventures, as per the limited liability company laws.
But, the Enforcement Directorate is investigating Mallya under the Prevention of Money Laundering Act, in order to trace the diversion of the Rs 950 crore loan granted to Kingfisher Airlines by the bank. It looks plausible that Mallya was using the funds issued to his airline for his personal revelry.
Also read: Rogue MP! Mallya's membership comes back to haunt Upper House
Bankruptcy Code the solution?
The present government hasn't taken strict action against wilful defaulters, as it believes that the Bankruptcy and Insolvency Code, introduced in Parliament, will take care of loan defaults in a legal manner.
But the problem with the Bankruptcy and Insolvency Code is that it does not deal with the concept of wilful default. It would be useful to deal with companies and promoters who were serious about running their businesses, but failed due to adverse market conditions.
Govt has introduced Bankruptcy Code in Parliament. It believes this will take care of loan defaults
The Economic Survey for 2015-16 also talks about providing an exit route to ailing businesses. But, the likes of Mallya, or other wilful defaulters, do not fall in that category.
It is important for the government to bring such people to book, to ensure promoters of companies do not consider themselves invincible and above the law. The loans sanctioned to them are meant for the business proposals approved by the banks' management and credit approval committees.
Unless the government tightens the noose around wilful defaulters by making it a criminal offence, it would hardly make a difference to someone like Mallya.
But, the question is, will Finance Minister Arun Jaitley take the step that his predecessors could not gather up the courage for?
Edited by Shreyas Sharma
More in Catch:
Vijay Mallya goes on Twitter rant: Slams Arnab Goswami, evokes MP status
Vijay Mallya, known defaulter: Can SBI stop him from fleeing abroad?