Lemon Tree Hotels‬ IPO opens today, raised Rs 311 crore from anchor investors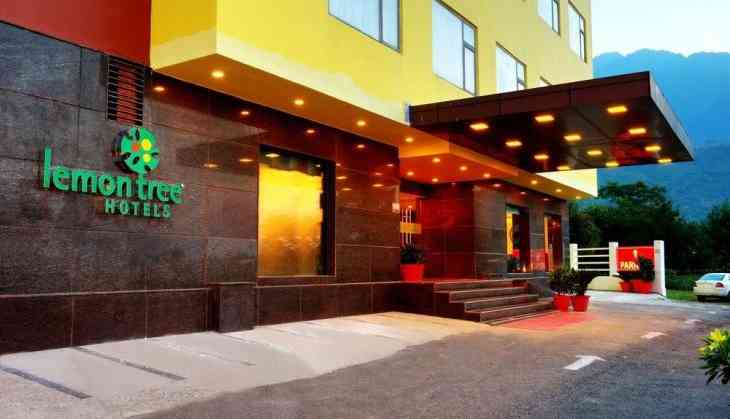 India's major mid-priced hotel chain Lemon Tree opens it Rs 1,038 crore initial public offer (IPO) today. Lemon tree hotels is India's largest hotel chain in the mid-priced hotel sector, and the 3rd largest overall, in terms of controlling interest in owned and leased rooms.

The company owns and operates 44 hotels with over 4500 rooms in 28 cities of India till date across 28 cities in India. It has a portfolio of 19 owned-hotels, three owned-hotels are located on leased or licensed land, five leased hotels and 18 managed hotels. The company was founded by Patu Keswani in 2002, the company operates under 3 brands: Lemon Tree Premier (upper midscale), Lemon Tree Hotels (midscale) & Red Fox by Lemon Tree Hotels (economy).

On Sunday, Lemon Tree has raised Rs 311 crore from anchor investors. According to the company's statement, Lemon Tree has allotted 5,56,43,820 shares to 18 anchor investors at a price of Rs 56 per scrip, amounting to Rs 311.61 crore. The major investors are SBI Magnum Balanced Fund, DB International Asia, HDFC Small Cap Fund, Aberdeen Asian Smaller Companies Investment Trust Plc, BNP Paribas Arbitrage and Alpine Global Premier Properties Fund.
Also Read: No continuous holidays for banks this weekend

At the higher end of the price band, the issue will amount to Rs 1002-1039 crore. Lemon Tree initial public offer consists of an offer for sale of up to 18,54,79,400 shares of face value of Rs 10 each by the selling shareholders which includes Maplewood, Whispering Resorts, Palms International and RJ Corp.
The company has set a price band of Rs 54-56 for its issue. Bids can be made in lots of 265 equity shares and in multiples thereafter. Lemon Tree IPO will remain open from 26-28th March 2018. According to Lemon Tree Prospectus, the company intends to benefit from listing of equity shares on the exchanges.

"The company expects listing of the equity shares will enhance our visibility and brand image and provide liquidity to our shareholders. Listing will also provide a public market for the equity shares in India," the company said in draft red herring prospectus (DRHP).

Company's equity shares will be lisyed on the BSE and the National Stock Exchange. Kotak Mahindra Capital Company, CLSA India, JP Morgan India and Yes Securities will manage the company's public issue.


Also Read: Uber to sell Southeast Asia business to Singapore-based rival Grab