Jeff Bezos says Amazon Prime service tops 100 million customers; India fastest growing market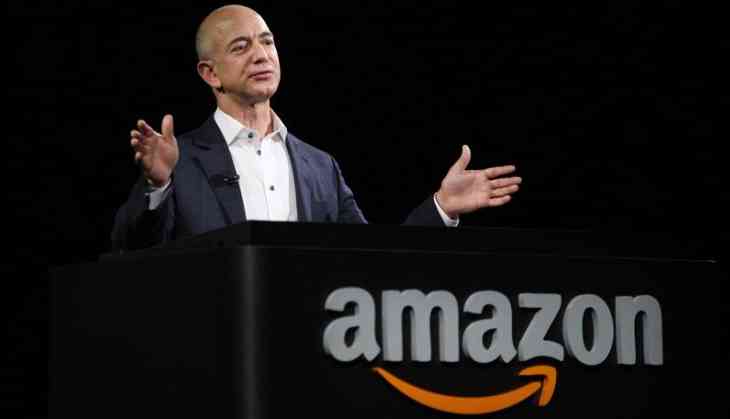 On Wednesday, Amazon chief Jeff Bezos in a letter to the shareholders said, the number for Amazon Prime service has topped 100 million as people are subscribing at a fast rate for speedy delivery of purchases and streamed television. The Prime numbers has topped in India first than any previous geography in Amazon's history.

This is the first time that Amazon has disclosed the number for its Prime subscribers. The subscriptions at Prime, was launched 13 years ago and it was an achievement from 2017 shared by Bezos in the letter, a copy of which was filed with US securities regulators.

In 2017, Amazon shipped a total of five billion items through its Prime service and logged an unprecedented number of new memberships, said Bezos in the letter. In the United Stated, Prime subscriptions cost $99 and it offers fast delivery, free shipping as well as online access to movies and television shows. The company is investing a lot in original television content.
Also Read: This porn site is even willing to accept cryptocurrency 'Verge' for payments for monthly subscription

Bezos said in the letter, "Prime Video continues to drive Prime member adoption and retention. We've expanded our slate of programming across the globe."

The Prime service is available in nine countries. The company increased the monthly Prime subscription price in the US to $12.99 from $10.99, in January. According to comScore and SimilarWeb, Amazon.in is the fastest growing marketplace in India. Bezos said in the letter, "The Amazon.in mobile shopping app was also the most downloaded shopping app in India in 2017, according to App Annie."

The letter further said, "Prime selection in India now includes more than 40 million local products from third-party sellers, and Prime Video is investing in India original video content in a big way, including two recent premiers and over a dozen new shows in production."

Last year, the company gained more than $3 billion profit and it has more than 560,000 employees.

On Wednesday, Amazon announced a collaboration with US consumer electronics retail chain Best Buy to sell Toshiba and Insignia smart "Fire" televisions infused with Alexa.

Bezos said in a joint statement, "Amazon and Best Buy have a long history of working together, and today we take our partnership to a new level."
Also Read: Cash crunch: Why India cannot afford empty ATMs again