Jan Dhan Yojana: 21 crore new bank accounts, but is that enough?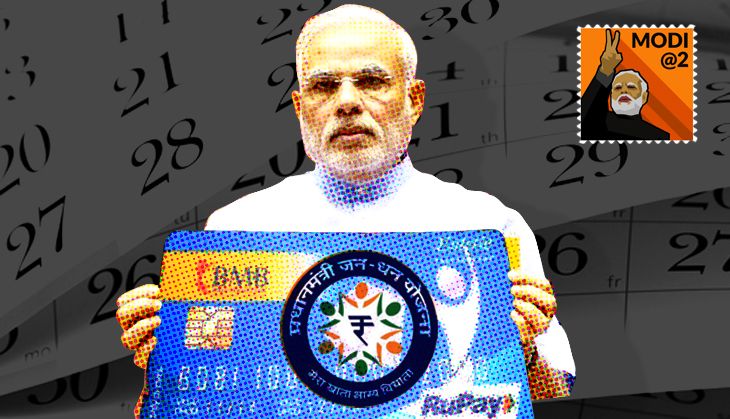 On 16 May, 2014 Narendra Modi was elected with a resounding majority to the Lok Sabha. And on 26 May, he was sworn in as India's Prime Minister. Two years later, has Modi managed to deliver on the promises that made people vote him to power? Catch is publishing a series of articles to mark the two years of Modi, and examining his record of governance.
Modi came to power riding on the aspirations of millions of Indians. Since then, he has faced criticism, received applause and suffered some electoral setbacks. His government has initiated some new policies, repackaged a few old programmes, and successfully disseminated information about the government's achievements.
In this article, we take a look at his grand scheme for financial inclusion, the Jan Dhan Yojana (JDY), and find that 21 crore bank accounts have been opened throughout the country. But is that all there is to achieve? The answer is no. There's still a lot to be done to ensure the common Indian gets access to banking.
The amount of money that has been deposited till now in 21 crore bank accounts.

Facilities in JDY accounts include accidental insurance cover of Rs 1 lakh, no minimum balance, life insurance cover of Rs 30,000, and direct benefit transfer, among others.

Significantly, 26% of these accounts are zero balance accounts.

Clearly, one in four JDY accounts have no balance. They're possibly lying unused.

In private banks, 38% of the accounts have no balance.
Number of banking agents working across India.

Bank agents have been reclassified as 'bank mitra'. Their duty is to help people open bank accounts and create banking awareness in rural India.

There is a shortfall of 14,000 bank agents, as against the total requirement.

There are 773 banking regions that have been identified as 'uncovered', due to lack of connectivity.