Infosys to set up Rs 100 crore unit in Bengal. Will it be another false dawn?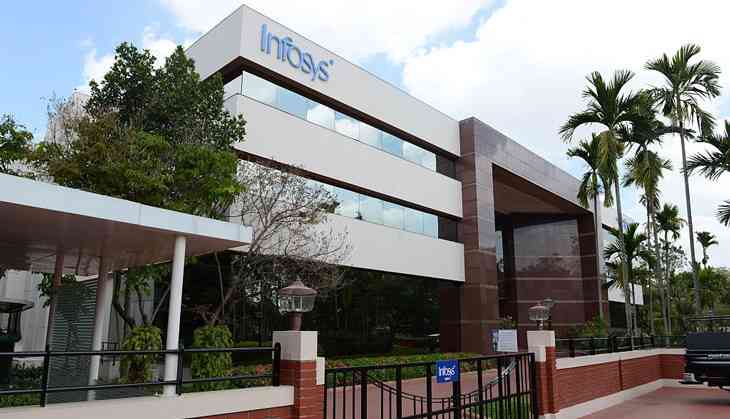 (Hemant Mishra/Mint/Getty Images)
On Tuesday, West Bengal Chief Minister Mamata Banerjee announced that IT major Infosys had decided to invest Rs 100 crore to set up a unit on 50 acres of land at Rajarhat, despite the government's insistence that it would not get Special Economic Zone (SEZ) status. The project is set to create about 1,000 jobs.
However, Opposition parties are sceptical about the announcement. This is because the firm had decided to set up its base in West Bengal earlier as well, but shelved the project because of the SEZ issue.
The CPI(M) welcomed the announcement, but said it was too early to comment on it as the project was yet to kick off. CPI(M) leader Sujan Chakraborty said: "We welcome Infosys's decision to invest in West Bengal, but at the same time, we are sceptical about the outcome of the project. In 2011 too, Infosys had assured that it would set up its base in West Bengal, but later, it withdrew."
The BJP criticised the state government for failing to attract investments in the last few years, while stating that it was too early to comment on Infosys since there wasn't yet a detailed plan of action. State BJP president Dilip Ghosh said: "The Trinamool Congress government has failed to attract investments for the state. In 2016, Chief Minister Mamata Banerjee went to Germany and met with the officials of car company Volkswagen, but nothing has transpired yet. So, it is too early to comment anything about Infosys."
On again, off again
In 2005, Infosys co-founder NR Narayana Murthy assured that the firm would invest Rs 500 crore in West Bengal, and would set up a unit in Kolkata. At the time, company officials said that it would generate around 5,000 jobs. But the plan was shelved.
Then, in 2011, Infosys again decided to purchase 50 acres of land at Rajarhat for Rs 75 crore. The project did not see the light of the day as the Trinamool Congress government opposed granting SEZ status to all IT companies who wished to set up base in the state.
This time, though, senior officials say the state government has assured tax benefits to all IT companies who wish to set up base in the state, and accordingly, Infosys will also be provided those benefits.
Economists' opinion
A section of economists feel that the change of guard in Infosys, after the resignation of CEO Vishal Sikka and the return of Nandan Nilekani to the company as non-executive chairman, might have led the company to revisit its decision to invest in West Bengal.
However, they say it needs to be seen whether Infosys can sustain its interest in investing without SEZ status.
Avirup Sarkar, professor at the Indian Statistical Institute, said: "It is a good proposition by Infosys to invest in West Bengal, but it needs to be seen that whether they can sustain. As it has decided to go ahead without SEZ status, the state government needs to give it adequate incentives, so that it chooses to stay in Bengal."
Another economist, who did not wish to be identified, said: "We want IT companies to invest in West Bengal, but the Chief Minister should see that the law and order situation is conducive enough, so that big IT companies do not shelve their projects."