Good News! Plan summer vacations now as GoAir, Jet Airways, AirAsia offer heavy discounts on these routes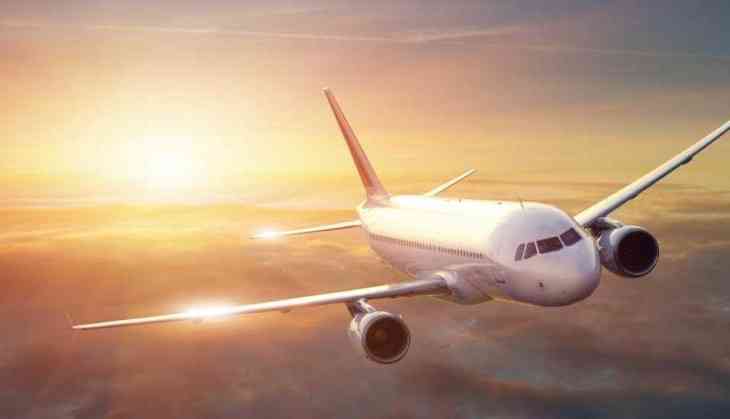 If you're looking for a cheaper flight ticket to go for vacations then this article is for you.
Domestic and international airlines are showering discounts on flight tickets which can be easily availed from their respective airline's website or application. The various offers are valid for selective routes.
GoAir is offering domestic flight tickets starting at an all-inclusive price of Rs. 1,304. While Jet Airways is offering 30 per cent discount on base fare in economy flights flying from India to select destinations in Europe.
For people traveling around the country.
AirAsia discount offer
Discounts offer up to 20 per cent (base fares) of all domestic flight tickets.
AirAsia (International) is offering 60 per cent discount offer.
AirAsia India is giving up to 20 per cent discount to its customers on the base fares in domestic flight tickets. Bookings dates are open till April 22, 2018.
However, the travel period offer within India ends on October 31, 2018. AirAsia is also offering up to 60 per cent discount on base fares of all international flight tickets.
You can also avail an additional discount of up to 20 per cent on picking a seat during the flight booking on an international route.
GoAir discount offers
Discount offer starting at Rs. 1,304 under its 'More destinations, Low Fare' offer.
A quick arrangement has to made because GoAir's offers are available till May 2, 2018.
Note: - (An additional 10 per cent discount will be given on the tickets which will be booked through GoAir app by using the code GOAPP10).
The airline is also offering up to Rs. 2,000 value back on its flight tickets (domestic) under its 'Summer offer'. It has partnered with ZoomCar, Xoxoday, Paytm and HDFC Bank to give such value back of upto Rs. 2,000.
GoAir will be giving a maximum discount of up to Rs. 1,200 or 12 per cent whichever is lower on Zoomcar drive and Rs. 1000 discount on Xoxoday on a minimum purchase of Rs. 2,000. It is also offering an additional 5 per cent cashback on payment via Paytm wallet. Book through HDFC Bank debit and credit cards to avail 10 per cent discount.
Jet Airways' discount offer
It is offering 30 per cent discounts in economy flights flying from India to some selected destinations in Europe. To avail offer, one should book the tickets by April 30, 2018.
For an outbound journey, the travel period of Jet Airways' special sale offer starts on October 10, 2018, and ends on December 15, 2018. For an inbound journey, the travel period starts from January 15, 2019.
Jet Airways is also offering premiere flight tickets at a starting price of Rs. 6,808 in its 'Book Early, Save More' promotional scheme.
In order to avail this scheme, one should purchase tickets 30 days prior to departure. However, tickets will valid for 12 months from the date of commencement of journey.
Read More On Catch: SmugMug acquires Flickr‬ from Yahoo, promises to bring back glorious days