Golden opportunity for women! Government is giving opportunity to start your own business; learn complete process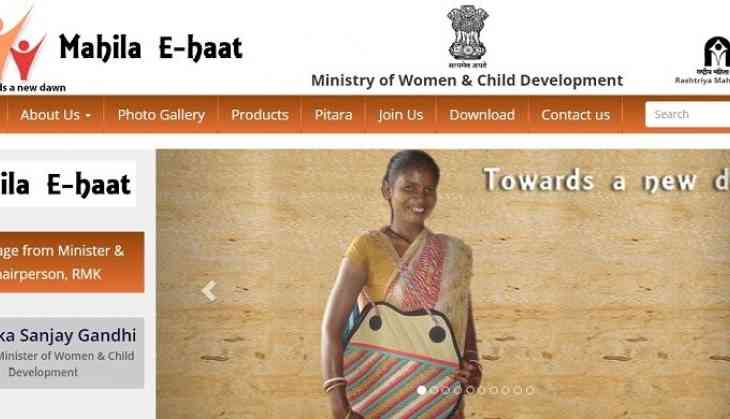 Women at home can now earn a lot of money by starting their own business. The Central Women and Child Development Ministry is giving women the opportunity to do business for free. The Mahila E-haat started by the Ministry is being successful. E-haat have more than 32 thousand women entrepreneurs are linked with SHGs/NGOs of 30 states. On this online platform, 7120 products are displayed already. So far, about 7.25 beneficiaries have taken advantage of this platform directly/indirectly.
If any woman wants to do business by joining e-Haat, then they can first click on this link http://mahilaehaat-rmk.gov.in/en/join-us/. Here you will be asked to fill the details requested. You must have a base number for this. After filling the remaining details, you will get your registration as soon as you submit it.
#Mahilaehaat से 30 राज्यों की 32 हज़ार से अधिक महिला उद्यमी/SHGs/NGOs जुड़ी हुई हैं। इस ऑनलाइन प्लेटफार्म पर 7120 प्रोडक्ट्स display किए गए हैं। अब तक इस प्लेटफार्म से लगभग 7. 25 लाभार्थी प्रत्यक्ष/ अप्रत्यक्ष रूप से इसका लाभ उठा चुके हैं। https://t.co/RqGyhp0f1d pic.twitter.com/KBP0QBMjg1

— Ministry of WCD (@MinistryWCD) December 7, 2018
After registration, you will be given a user ID and password, so you can maintain your account. To start the business, upload a good photo of the product you have made at home and upload it to the women's e-haat portal. Also give the details of the product along with this photo and display the cost.
If a buyer likes your product, then he can contact your phone number or email ID directly on the website. There is also an online payment facility on this portal. You can also ask for online payments from buyers. Besides, you can get the help of India Post Parcel Service to send your products. You can also make an agreement with India Post at http://mahilaehaat-rmk.gov.in/en/india-post-parcel/ this link.
Products are divided into 18 categories in the mahila e-hatt. You can display one or more of these categories of products. Such as clothes, bags, file folders, linen/curtains, services, baskets, decorative and gift items, grocery and staple/organic food, toys, boxes, educational aids, home decor, natural products, carpet/ rug/ footwear, fashion accessories/Jewelery, Industrial Products, Pottery, and so many other.