Finally some good news for Modi on the economic front: Factory output picks up
Catch Team
| Updated on: 13 October 2017, 19:22 IST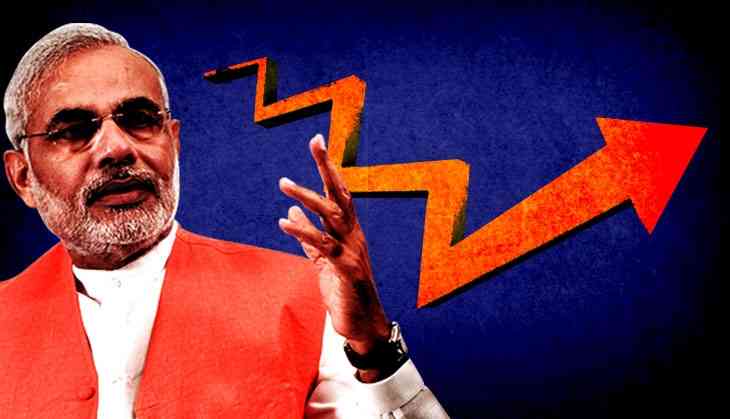 India's factory output has finally picked up. And it has registered a nine month high growth of 4.3% in August. This comes as a respite to the Modi government, which was in the line of fire from all quarters for killing India's growth story through a dual strike of demonetisation and Goods and Services Tax
There is another set of good data to cheer the government up. The retail inflation was at 3.28% in September.
Positive data gives PM Modi's supporters a reason to cheer as it has come after a lackluster performance in the first 4 months of the year (April-July) that witnessed cumulative growth of 1.7%.
So should we call it greenshoots or a full recovery? or just one month of aberration before more bad news pours in?
To find an answer to this question, one needs to look at various aspects explained below.
1) Restocking post GST: The manufacturing companies across India had been destocking since June 2017 ahead of the implementation of GST in the country. The impact was visible in the form of heavy discounts offered by retailers across the country as the companies did not want to have old stock in their warehouses post July 1, 2017 (when GST was implemented). Even as the GST was implemented in the month of July, the manufacturing companies, out of confusion regarding the new tax rates went full-throttle only in August. So, a growth of 4.3% on the back of 3.1% expansion in the manufacturing sector, suggests the real reason for the growth in industrial production.
Higher utilisation of manufacturing capacity contributed to increased consumption of electricity at 8.3% while mining growth was recorded at 9.4% in the month of August.
2) Tough months ahead: Restocking may continue for one more month, I.e, September, 2017. However, if one goes on ground, the consumer sentiment on Diwali- the biggest North Indian festival- is below par. Most of the markets are waiting for customers and shopkeepers are depressed. This may lead to decline in IIP growth in the coming months.
3) Modi government must avoid any further goof-ups: Courtesy demonetisation, PM Modi has become famous for taking unprecedented and out-of-the-box measures to kill black money. The decision to demonetise 86% of the currency in circulation was taken to harm the black money hoarders in the country. However, it was the Indian economy that suffered the most due to this measure. The government has not accepted its mistake yet, and PM Modi has over the months tried to justify his decision at various platforms. While not taking responsibility for the decline in economic growth is understandable, but there is no scope for another out of the box idea like demonetisation.