Facebook to undertake Whatsapp's corporate presence in Gurugram; appoints Abhijit Bose as Whatsapp Head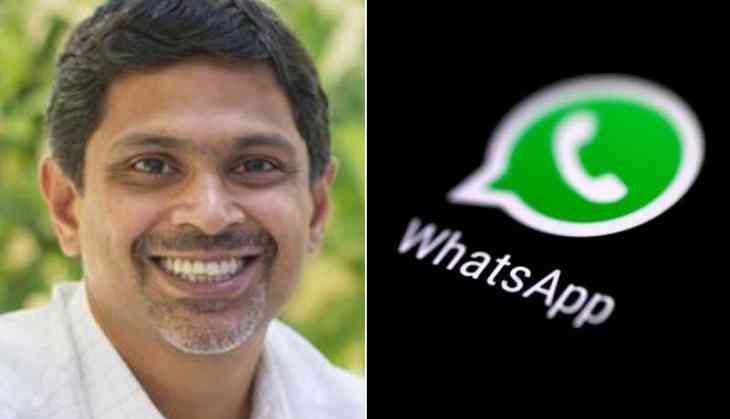 Whatsapp on Wednesday announced the new recuritment of its India head named Abhijit Bose. Bose will join the platform early next year and form first full country team outside California. The new team will be formed in Gurugram, India.
Bose and his team will focus on helping businesses, both large and small connect with their customers. Earlier this year, WhatsApp released the WhatsApp Business app for small business owners and the WhatsApp Business API to serve larger businesses that engage with customers at scale. Today, there are over one million users of these WhatsApp business products in India.
Just like the parent company Facebook, Whatsapp is also facing troubles in filling the senior level positions.
Whatsapp has of lately targeted by the government to work out a mechanism to curb the fake news circulating the platform and trace the message originator. Moreover, the government has been asking the messaging platform to set up a local corporate presence and grievance redrassal option to address complaints.
Whatsapp has recently developed a grievance officer for India.
The latest appointment is of Bose, who is an alumini of Harvard Business School and Cornell University, co-founded and served as CEO of electronic payment firm Ezetap. He will join the Whatsapp business early in 2019.
Also read: Income tax department questions Sachin, Binny Bansal over Walmart deal; serves notice