Economists think note ban will hurt much more than help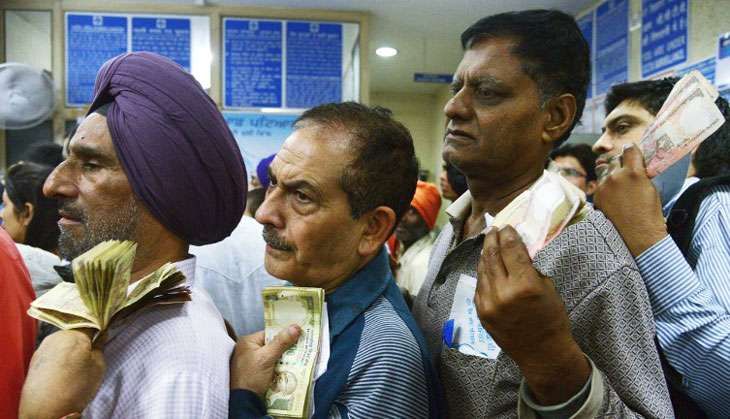 Prime Minister Narendra Modi's demonetisation policy is causing great distress to the common Indian and putting the economy under a lot of stress, economists think. According to them there is not enough cash available in the economy to execute what the Modi government is trying to do.
Also, there is no guarantee that banning high-denomination currency notes will help the economy extra-ordinarily, they pointed out.
ALSO READ: Demonetisation breaks the back...

"The banking system is unable to cope up. It is clear from successive press conferences by the government, where decisions are changed at an alarming frequency. Such mismanagement is leading to high human costs - more than the economic benefits, which anyway would take one-two years to reflect", said Ravi Srivastava, professor of economics at Delhi's Jawaharlal Nehru University.
According to him: "Ideally, the government should have stopped Rs 1,000 notes and circulated Rs 500 to ensure liquidity for the time being."
"There is no working capital for businesses to operate smoothly. Such low cash circulation means that focus is only on small consumers. Initially, I thought that terming this step Financial Emergency was far fetched. But that's what it is turning out to be." the professor said.
ALSO READ: Garment hub at a standstill

Partha Sen, who has taught at Indian Statistical Institute, Delhi School of Economics and South Asian University, agreed. "The problem for the middle and upper-middle class is temporary. But for people at the margins, the human cost can be permanent as replenishing the cash will take long. It is frightening to even think that Modi and Reserve Bank of India did not even think of the logistics," he said.
Looming crisis
According to both the economists a farm distress and food inflation was impending.
Srivastava said farmers would have to sell at half price due to a dire need for cash and the lack of storage facilities. For the end user, however, prices will be higher due to short supply.
ALSO READ: From barter to credit, how rural India is coping

The latest harvest (sold for cash) and the next (seeds for which would need cash) will both suffer, said Sen.
In the short term, people will spend less, invest less and production will fall. Then there is food inflation as the agriculture and transport sectors will be cash strapped. A big social cost will be nutrition. "How will the rural poor buy milk every day for their children?" Sen asked.
"The economy will be hit hard. It appears that the government has not figured out the production, credit and circulation side of monetary economics," said Vivek Moorthy, professor at Indian Institute of Management, Bangalore.
"Supply chains will be disrupted. Basic economic principles such as income and wealth have not been thought through. Even a hawkish economist like me feel this will kill growth, apart from causing food inflation, shrink income level and hurt savings," he said.
So, will there at least be growth? Pulapre Balakrishnan, professor of economics at Ashoka University, doesn't think so. Growth has no connection with flushing out of black money, according to him.
"There are economies such as Brazil that have more black money and higher income than India," Balakrishnan pointed out.
Earlier, Pronab Sen, India's first chief statistician, said demonetisation would hit GDP growth by 0.4 percent.
ALSO READ: Pronab Sen: demonetisation will hit GDP growth by 0.4%
Moorthy was more forthcoming: "Why are we going after black money? Why do we need more taxes? Is the government spending efficiently? No one discusses that."
The bottomline is that most economists agreed that benefits of demonetisation were doubtful while risks and uncertainties were high. And, as Moorthy pointed out, the public will not wait for benefits. They will judge before that.