Despite the Mistry drama, the Tata Group is a behemoth. A brief look: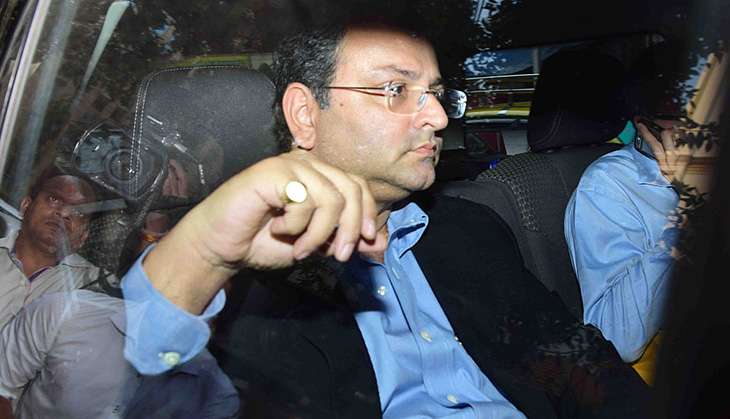 Cyrus Mistry's abrupt exit from the multi-crore Tata Group just got a little messier. In a letter to the staff, Ratan Tata, the interim chairman at the Tata Sons conglomerate, said that the move was "a well-considered but difficult decision made after careful, thoughtful deliberations".
The mud slinging over the last few days has raised some eyebrows among the business observers. After his ouster, Mistry had alleged that Ratan Tata had never let him function independently and that some of his business endeavours led to a loss of the shareholders' money. The Tata Group retorted saying that Mistry was unsuitable for the job.
Also read - Cyrus Mistry's letter to Tata opens up a Pandora's box: Is Tata the new Satyam?
As the public spat continues, let's take a look at the finances of the industry behemoth and what's at stake:
The number of companies that the Tata Group owns.
The top three companies of the group in terms of market capitalisation are: Tata Consultancy Services (TCS), Tata Motors and Tata Steel. Market capitalisation is the total value of all outstanding shares of a company.
Market capitalisation of TCS, as on 6 October also the highest among all the Tata companies.
A distant second is Tata Motors (Rs 1,59,157 crore), followed by Tata Steel (Rs 37,809 crore) and Titan (Rs 35,418 crore).
At the bottom lies Tata Teleservices of Maharashtra (Rs 1,138 crore) and Tata Coffee (Rs 2,455 crore).
The number of shareholders of the Tata Group.
The group also holds 7.4% of Bombay Stock Exchange's total market capitalisation.
The total revenue of the company in 2015-16.
This is a 1.9% increase from Rs 6,65,185 crore in 2014-15.
On a year-on-year basis, Tata Group increased its performance on every financial parameter.
Sales improved by 2%, total assets by 9.5%, international revenues by 1.6% and net foreign exchange earnings by 20.7%.
Total number of employees of the Tata Group.
About 15,000 jobs of the Tata Steel company in the United Kingdom is at risk, as per media reports.
According to grapevine, decisions by Mistry such as divesting loss-making enterprises was supposed to lead to job cuts, which may have played a role in his removal.
Total contribution by the Tata Group in the government exchequer in 2015-16.
This includes corporate tax, excise, customs, sales tax, among others.
Excise duty amounts the highest, at Rs 11,089 crore.
In total, Tata Group accounts for 2.3% of total government earnings from all these counts.
Securities Exchange Board of India, apex body for regulating security market, recently asked for disclosures from the Tata Group based on Mistry's accusation that the group faces $18 billion write downs.
Edited by Aleesha Matharu
More in Catch - Cyrus Mistry's ouster from Tata Sons: Did he really fail to fill Ratan Tata's shoes?
The Cyrus Mistry effect: Tata Steel responds to BSE, NSE on $18-billion 'write-down'