Delhi: Petrol selling at Rs 71.32 and Diesel at Rs 65.96; prices down again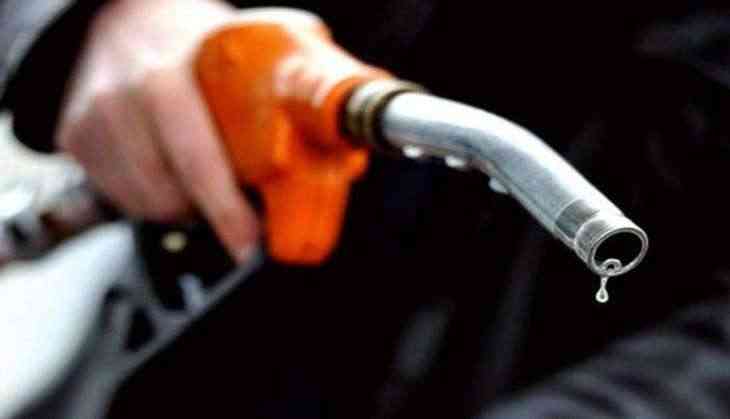 Petrol and diesel prices were lower on Thursday. According to the IOCL website, petrol and diesel prices in the country decreased by 40 paise and 43 paise on Thursday. Petrol in Delhi will cost Rs 71.32 per liter and diesel Rs 65.96 per liter in Delhi. Even after the fall, the rate of petrol in Mumbai remains the highest – petrol at 76.90 and diesel is Rs 69.02 per liter.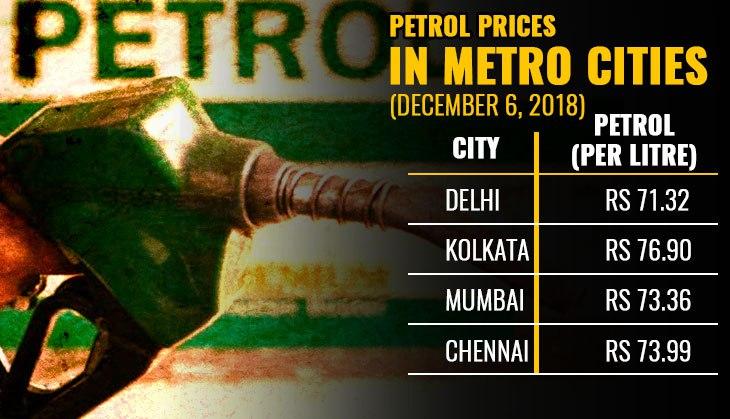 Petrol, diesel fell on Thursday as international crude prices resumed their downward trend again. On Thursday, Brent crude future was around $61 per barrel level in Asian trade, down nearly 0.50 per cent. Oil prices fell along with weak stock markets on Thursday, but trading was unenthusiastic ahead of a meeting by producer group OPEC. The meeting's expected result can see a supply cut aimed at draining surplus that has pulled down crude prices by 30 percent since October.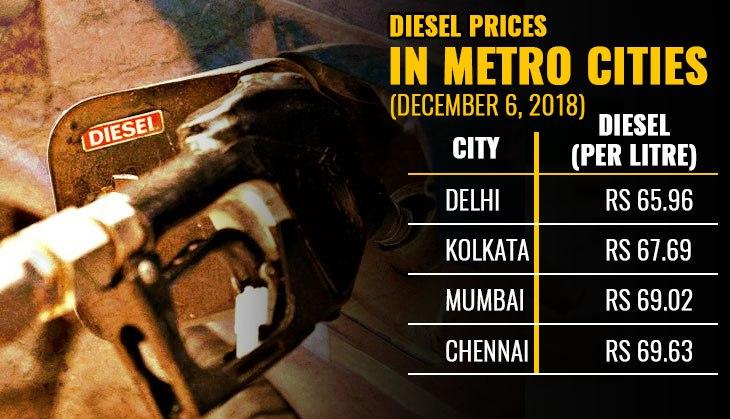 The lessening trade tension between the US and China resulted in the increase in the price of crude oil in the international market, due to which oil imports in India will be expensive. Crude oil prices have risen more than five percent in the international market.
To check the price of oil or diesel in your city, you can simply know the price by going to iocl.com website. IOCL website has codes of all the cities. By sending message to 9224992249 with code associated to the city, you will get the petrol and diesel prices at your finger tips.