Bengal desperate for investment, Mamata looks to China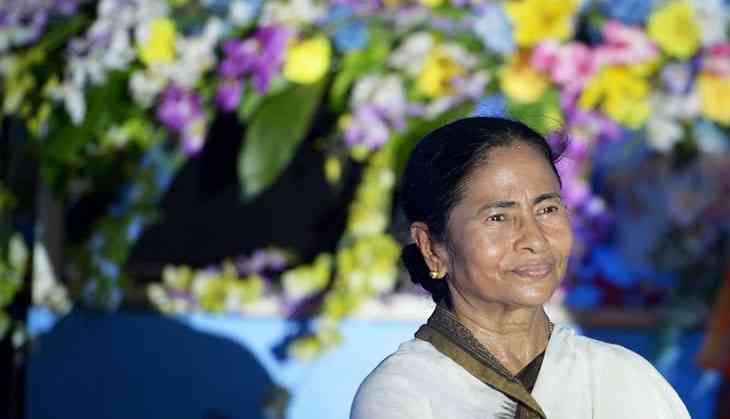 West Bengal Chief Minister Mamata Banerjee's attempts to woo foreign investors to the state haven't borne much fruit. In fact, state government officials have gone as far as to admit that Banerjee's visit to Germany last year was a failure, since there has been virtually no investment from that country in Bengal yet.
Now, the state government is pinning its hopes on China to attract industrial investment.
Banerjee says she has been invited to visit by the Chinese Communist Party in June, and state government officials are busy preparing a blueprint on wooing industrialists to invest in Bengal's manufacturing sector.
Senior government officials said as part of the blueprint, they'll give details about the land available in the state's land bank, along with the tax structure and stamp duty cess in the state.
What the state needs
A section of state government officials feels that West Bengal needs more than an image correction when it comes to being an investment destination.
A senior official told Catch on the condition of anonymity: "We have not got any positive feedback yet from German investors in the manufacturing sector since the CM's visit last year. There is a need for proper development of infrastructure. We need to offer better facilities compared to other states to woo the investors."
China's recent interest
Banerjee is pinning her hopes on China because that's the only country whose industrialists, in the recent past, have shown an active interest in investing in the state.
In the last six months, around five Chinese delegations have met Banerjee with a view to invest in the state. A delegation from the Shandong province of China visited Kolkata for business meetings last week.
Earlier, at the Bengal Global Business Summit in January, the Chinese had made a Rs 1,334 crore proposal to set up a Mass Rapid Transport System.
In addition, the Chinese consul general in Kolkata, Ma Zhanwu, had already issued invites to Banerjee to visit the Jiangsu and Yunan provinces.
Political reactions
On the political front, while the Trinamool Congress has hailed Banerjee's upcoming visit as a 'great honour', Opposition parties like the CPI(M) and the BJP have highlighted the government's failure to attract industrial investment.
Partha Chatterjee, the state parliamentary affairs minister, said: "It would be a great honour for the Chief Minister to visit China. We are hopeful that the Chinese delegation will provide a positive reply for industrial co-operation with West Bengal. This will strengthen the Indo-China relationship in the future."
Dilip Ghosh, state BJP president, said: "It is too early to comment on this visit. But till now, no industrialists have shown an interest to invest in West Bengal."
CPI(M) leader Sujan Chakraborty concurred. "We have to look at the agenda of the meeting, before commenting on this issue. But the Trinamool Congress government has failed to bring industries to the state," he said.