After a day's halt, petrol continues to see a shrink in price today; check rates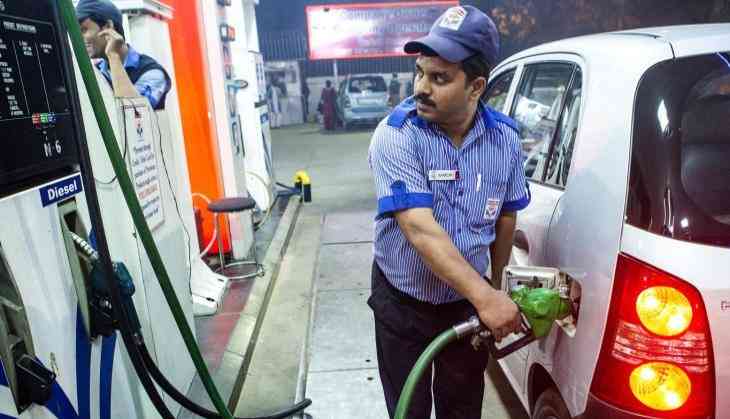 The petrol and diesel prices remained unchanged on Wednesday. The prices however saw a further slit today. Petrol price was cut by 14-16 paise while diesel became cheaper by 9-11 paise after today's revised rates. The petrol prices in November have been cut by over Rs 2 per litre while diesel has become cheaper by Rs 1.70 across all the metro cities of the country.
In the national capital Delhi, unbranded petrol was priced at Rs 77.28 as against Rs 77.43 on Wednesday and diesel was sold at Rs 72.09 as compared to Rs 72.19 yesterday, according to data available on Indian Oil Corporation website.
Similarly, in Mumbai, petrol was sold at Rs 82.80, down 14 paise from Wednesday's rate of Rs 82.94 while diesel was retailing at Rs 75.53 as against Rs 75.64 per litre. In other metro cities like Chennai and Kolkata, petrol was sold at Rs 80.26 and Rs 79.21 respectively while diesel was retailing at Rs 76.19 and Rs 73.95 respectively.
Fuel prices are likely to fall further as international crude oil prices have resumed decline on Thursday after a minor bounceback on Wednesday. Brent crude futures, a benchmark of international crude price, were trading at $65.90 per barrel in Asian trade down 22 cents, or 0.3 percent, from their last close.