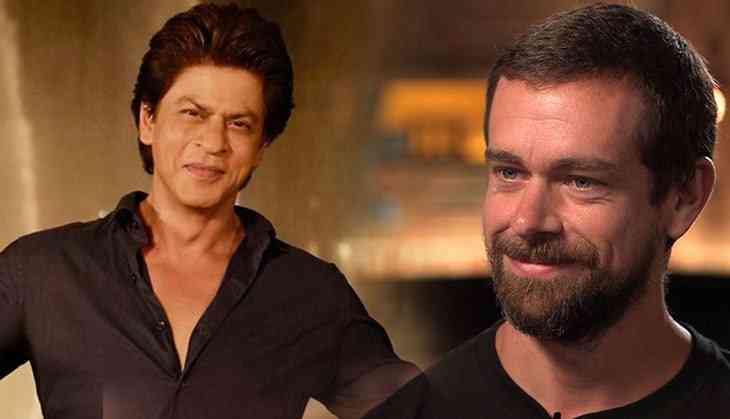 Twitter CEO Jack Dorsey who is on his maiden trip to India and has met with the famous personalities of the country. He has also met with country's Prime Minister Narendra Modi on 13th November and discussed the importance of global conversation. He also met Congress Rahul Gandhi and the Dalai Lama.
Dorsey had also shared a photo with PM Modi on his Twitter account.
See his tweet:
Thank you Prime Minister @narendramodi for having us today. I enjoyed our conversation about the importance of global conversation. Also: thanks for the ideas for Twitter! pic.twitter.com/aelfOEZ65v

— jack (@jack) November 13, 2018
On Wednesday, Dorsey flew to the 'city of dreams' i.e. Mumbai where had met with Bollywood celebrity. The first person whose house he went was Bollywood 'King Khan', Shah Rukh Khan.
They had spent amazing time together and given a funny pose as well by doing meditation.
Zero actors also took to Twitter and wrote, 'Up and Ready. And shockingly on time...if anybody has warned u about my tardiness they r just spreading 'fake news...'
Up and Ready. And shockingly on time...if anybody has warned u about my tardiness they r just spreading 'fake news...' https://t.co/LE9ybOyJ3K

— Shah Rukh Khan (@iamsrk) November 14, 2018
He also wrote, 'Today @jack made me realise with his calm demeanour & composed, nearly meditative mindset...'that all Work and no Pray, would make Jack a dull boy." Thx for dropping in & also team @Twitter for a lively evening. Have a happy stay in India.'
Today @jack made me realise with his calm demeanour & composed, nearly meditative mindset...'that all Work and no Pray, would make Jack a dull boy." Thx for dropping in & also team @Twitter for a lively evening. Have a happy stay in India. pic.twitter.com/melFfe8NKJ

— Shah Rukh Khan (@iamsrk) November 14, 2018