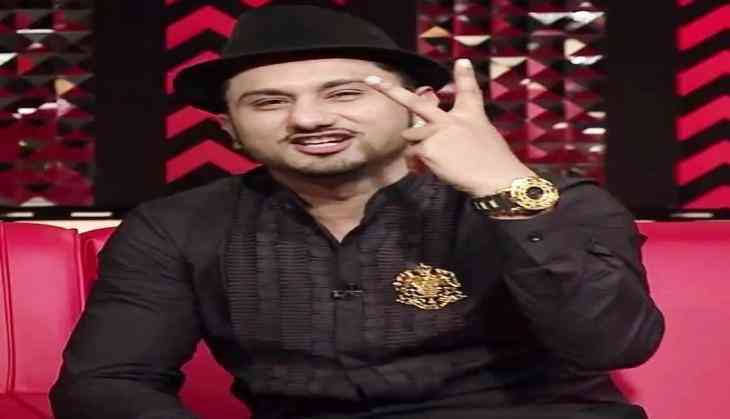 B-town famous rapper Yo Yo Honey Singh has been away from the music since quite a long time now. But, he is suddenly hitting headlines once again not for his songs, but for comparing Bollywood legendary singer Mohammad Rafi to the Pakistani singer Ali Sethi.
Ali Sethi performed on Coke Studio and got featured in the second episode of the tenth season. Everyone has lauded for his voice and he has found its own place among the audiences beyond the borders.
Ali Sethi sung his composition "Tinak Dhin" with his team Ali Hamza and Waqar Ehsin on the second episode of the Coke Studio.
Honey Singh was left awestruck by the song and he knitted the wires of praise for the singer on his Facebook page.
"What a bright n fun song. All three of the vocalist are good but Ali Sethi is best at 3:08 - 3:16 u can have a glimpe of Rafi Saab in his texture. Good music got no religion no language no boundaries
Much love from YoYoHoneySingh," said the Indian singer, who shared the video on his account.
Ali Sethi took note of the praise and replied to Honey Singh calling him, 'MAHARAJ'.
Ali Sethi is rich in versatility. He is also a well-known novelist and journalist. 'Wishmaker' was his first novel. He stepped in the singing with Mira Nair's 'The Reluctant Fundamentalist'. Since then, he won the heart of people from his singing too. He also performed a rendition of the ghazal "Ranjish Hi Sahi" in the first episode of the season.
Earlier, Yo Yo also took to his Facebook account and posted about his upcoming songs and said, 'Yo! Everyone It's true I made lots of new songs recently which gonna release soon But any of my song releasing on 28 September is just a rumour. Kindly ignore, Much love. YoYoHoneySingh".
So, its clear that Yo Yo is all to come back with a bang but he has not disclosed the official release date release of his upcoming songs.