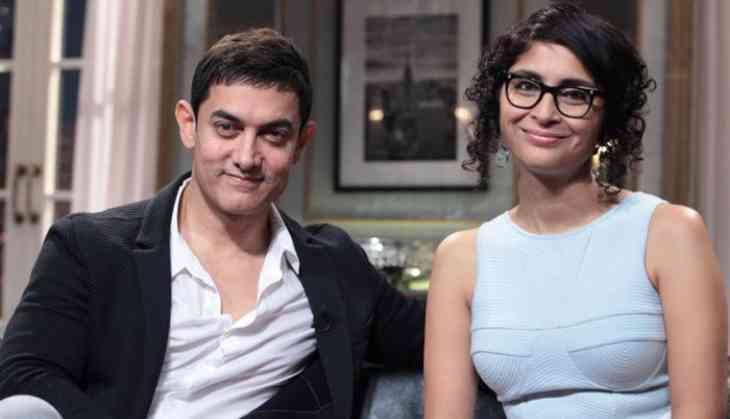 Expressing her views on women empowerment, producer Kiran Rao said on Wednesday that her upcoming home production Bollywood flick 'Secret Superstar' will surely give a message that girls should not be scared to dream big.
While talking to media at the trailer launch of 'Secret Superstar, the 43-year-old said, "From thousands of years, women are being given secondary treatment in every area and in many parts of the world, women were also given right to vote very late. In many parts of the world, women have to fight for their right and stand up for themselves, for equal pay, for equal work, which is really embarrassing."
"I just want to tell girls out there that this film will surely give a message that don't be scared to dream, don't be scared to desire and want things. It's your right to dream and follow your heart. You will definitely get success, if you follow your dreams. I wish all of them love and success," the director added.
While talking about Aamir Khan's role in the film, the ace director stated that she was amongst the person, who never wanted her husband to do such creepy role of Shakti Kumar in ' Secret Superstar' as recently he played the role of a father in his super hit movie 'Dangal'.
Directed by Advait Chauhan, the movie revolves around a young girl (played by Zaira Wasim), who dreams of becoming a famous singer but her father is against the idea.
The movie, which also stars Meher Vij, is scheduled to hit the theatres on October 20.
-ANI