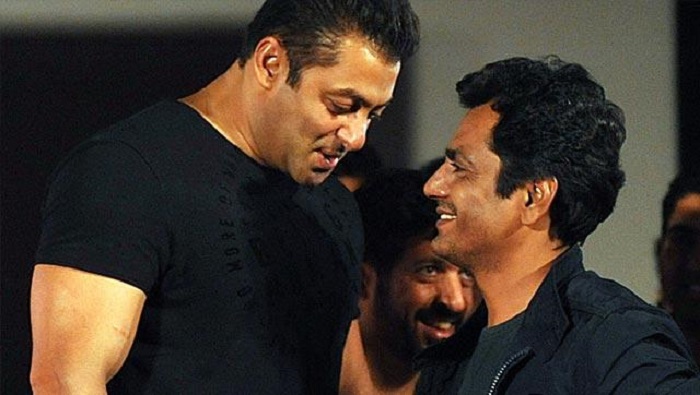 Salman Khan has expressed his desire to make meaningful cinema. The actor, who is currently shooting for the Yash Raj Films sports drama, Sultan, is reportedly keen to remake the Telugu thriller blockbuster, Kshanam in Hindi with Nawazuddin Siddiqui in negative lead.
And according to reports, Salman also wants to rope in his Bajrangi Bhaijaan co-star Nawazuddin Siddiqui for the film. The actor's friend, producer Sajid Nadiadwala recently acquired the remake rights of the film. And media reports suggest Salman Khan will co-produce the Hindi remake with him. A source revealed:
Also Read: Sultan: Will Salman Khan find the right script for the 'meaningful cinema' he wants to do?
"Salman caught a private screening of the thriller, Kshanam, with his long-time filmmaker friend Sajid Nadiadwala, and loved every minute. He's bought the remake rights."
Kshanam was made on a tight budget of Rs 1 crore. However, Salman and Sajid plan to remake the film on a grand scale at a budget of Rs 80 crore. According to sources, the work has already begun on the script and casting of the remake. The source said:
Also Read: Salman Khan to start shooting for Kick 2 in 2017. But who will play the female lead?
"Casting is currently underway. Bhai has his eyes set on his favourite co-star in recent times, Nawazuddin Siddiqui (Kick, Bajrangi Bhaijaan) to play the antagonist. The film requires a child as well. We'll have to wait and watch if the Bajrangi Bhaijaan cast reunites once again,"
--- Quote from Mumbai Mirror