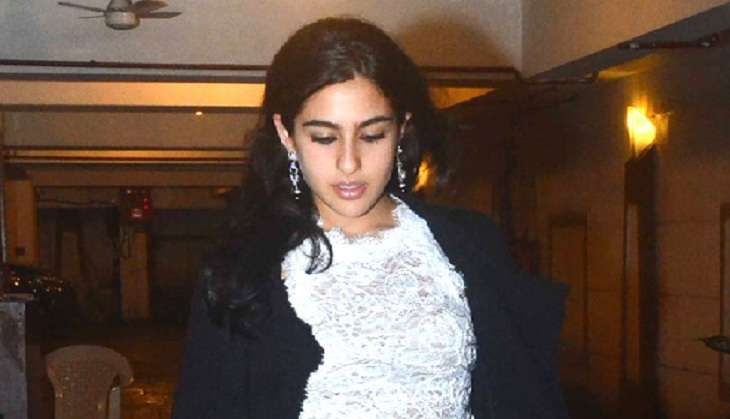 Sara made to the headlines recently for apparently losing out on a Hrithik Roshan film. But looks like Hrithik's loss is Ranveer's gain, after all.
Not so long back, Ranveer Singh performed at an event in Hyderabad and Sara was one of the guest invited at the event. Singh and Sara got chatting and they even posed for pictures for the local media there. The pretty picture went viral soon after, thus giving rise to speculations about the two of them planning to be cast in a film together.
Even before this, there were rumours of Zoya Akhtar contemplating on casting Ranveer and Sara in her next film, Gully Boy.
Sara was expected to make her debut with a Karan Johar film, starring Hrithik Roshan and directed by Karan Malhotra. She was supposed to play one of the two heroines in the film. However, recent reports suggest that Sara has opted out of that film. The reasons are not yet known.