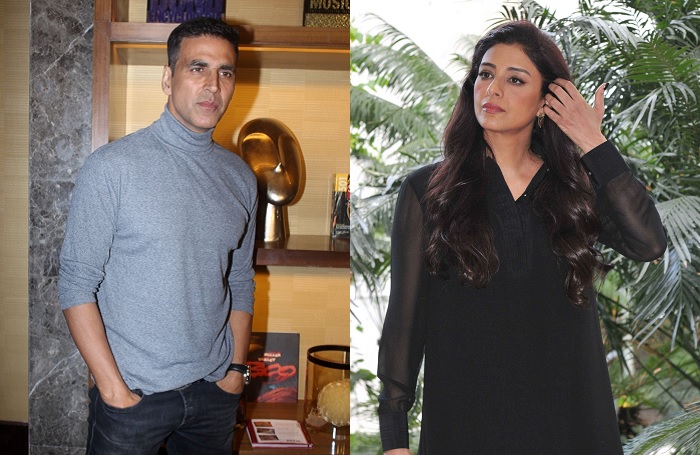 Veteran actress Tabu will next be seen playing Katrina Kaif's mother in Abhishek Kapoor's Fitoor. Tabu will bring to life the enigmatic Miss Havisham, from Charles Dickens' novel, Great Expectations.
The actress who has been seen in a number of rather complex roles of late, recently told Catch in an interview that she would love to be a part of a comedy film. She also lamented about not being offered any comic roles.
Also Read: Salman Khan and Ajay Devgn are similar, Tabu reveals
"People have not come to me with comic characters, but I would love to do a comedy film. Comedy films have a very tricky script. I think comedy is created on sets, and you cannot actually write a comedy scene. I think I would like to work with a trusted comedy film-maker".
While promoting Airlift, Akshay Kumar had admitted that comedies do not get their due in Bollywood. The actor had opined that audiences only considered "serious roles" as being the mark of a true actor.
Also Read: Housefull 3: Has Airlift success made it difficult for Akshay Kumar to do comedy?
On being asked if she agreed with Akshay Kumar's statement, Tabu, who worked with the Airlift actor in the cult comedy classic Hera Pheri, said:
"I agree that comedy is one of the most difficult things to perform. There are so many factors which have to come together to make a scene look funny. So I do think comedy films in India don't get their due. People who can do great comedy are to be admired."
Also Read: Why are there so few female comedians in Bollywood? Trust Tabu to ask all the right questions
Tabu, who won critical acclaim for her performance in Haider, also listed her favourite Bollywood comedies.
"My all-time favorite comedy films include, Golmaal (Old), Jaane Bhi Do Yaaro, Chachi 420, Hera Pheri and Biwi Number 1. I think Akshay and Suniel Shetty were hilarious in Hera Pheri. There are many comedy films which I enjoy watching."
Fitoor releases on 12 February 2016.