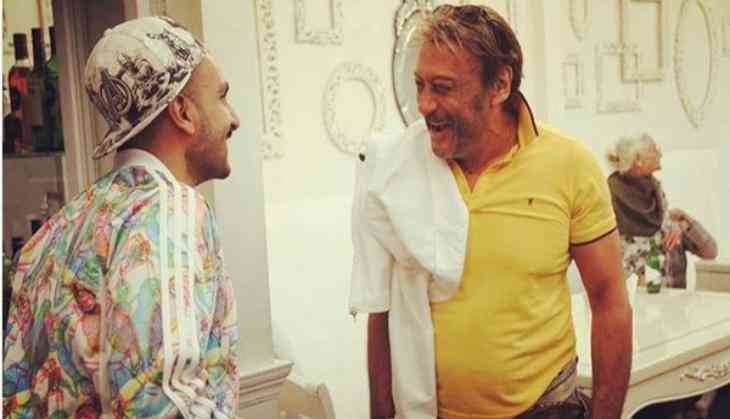 When 'Ram' Jackie Shroff meets 'Lakhan' Ranveer Singh! (Instagram)
Ranveer Singh, who is famous for his quirky and vibrant personality, was recently spotted with 'jhakaas' actor Jackie Shroff and it seems like the two had a great time together.
Shanoo Sharma, who is the casting director of Yash Raj Films took to Instagram and shared a couple of photos of both the actors.
In one photo, Ranveer is seen chatting it up with Jackie who is laughing his heart out.
She captioned the snap, "When Ram meets Lakhan!!! #throwback #lovethisshot #mybirthday #jackieshroff #ranveersingh #moment @ranveersingh @apnabhidu."
In the second photo, we see the dynamic duo again accompanied by the casting director herself.
Her captions reads, "When we performed to #Dhinadhindha @apnabhidu @ranveersingh #throwback #ahappyday #jackieshroff #ranveersingh."
Reportedly, Ranveer Singh has been roped in to essay the role of Lakhan in the remake of 'Ram Lakhan'.
On the work front, Ranveer Singh will be next seen in Sanjay Leela Bhansali's ' Padmavati,' alongside Shahid Kapoor and Ranveer Singh. The flick is slated to release on November 17.
While, Jackie Shroff can be seen in Ram Gopal Varma's ' Sarkar 3,' alongside Amitabh Bachchan and Manoj Bajpayee. The movie is currently playing in theatres.
-ANI