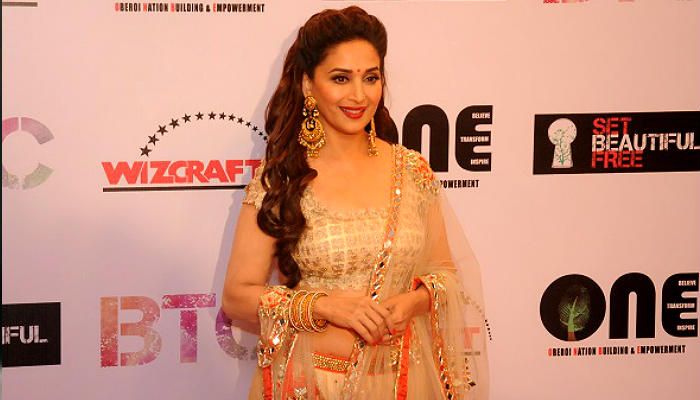 Madhuri Dixit is channelising her considerable fame and clout for social work these days and has been part of as many as three initiatives within the last month. Having earned uncommon success, Madhuri seems to be keen to give back to society these days.
The diva recently gladdened hearts when she lent for voice for narrating the story of one of the eight extraordinary girls who feature in Girl Rising: Woh Padhegi. Woh Udegi, a film on the education and empowerment of girls.
Then Madhuri lent support to 'Set Beautiful Free,' Vivek Oberoi and Amruta Fadnavis' recent initiative for a rehabilitation centre for girl children born to sex workers. At the launch, the actress said emotionally:
"I feel that if you have to bring a change you have to become the change. With each drop, an ocean is created, so any sort of help is a boon."
And now, the actress has become an UNICEF celebrity advocate, and she sat patiently through a long function for the UNICEF- AROI Radio4child Awards on immunization.
When asked if she was scared of injections, Madhuri playfully spoke about her husband Dr. Nene and asserted:
"My husband is a doctor and I am not scared of injections (laughs)."
Madhuri pointed out that as the mother of two sons, Arin and Raayan, their health is very important to her.
"I have completed their course of injections for them to lead a better life. I am sure this message will relate to all the mothers all over the world."
Her famous laugh tinkled as Madhuri said:
"No kid is ever ready for an injection, but one has to give incentives like ice-cream or chocolates for the sake of their health. One easy shot can better their life. There is the danger that a child may die before celebrating his fifth birthday and therefore it is important for them to be immunized. I am just expressing my motherly feelings."
-- Bollywood News Services