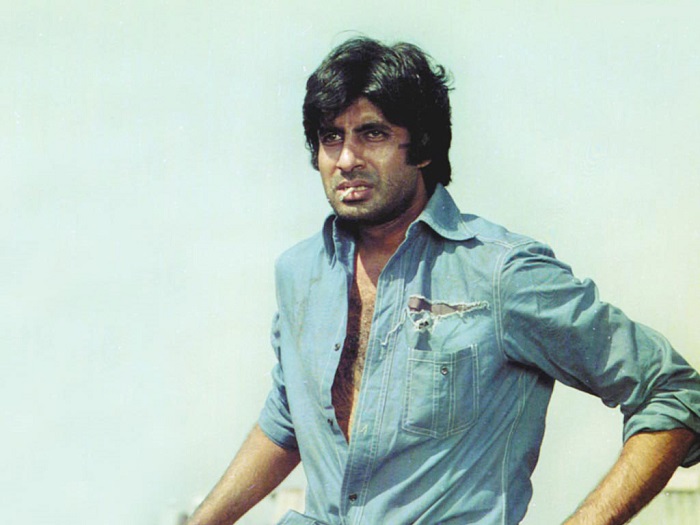 Amitabh Bachchan has been one of the very few actors from the 70's who still actively doing films. The actor believes that the film industry has come a long way since the 1970's where in every director used to find it tough to raise funds to make a film as against the studio system today.
The megastar, in an interview during the promotions of Wazir revealed that film industry today is much more organised. He feels this helps the actor come up with better performances. He said,
"The whole process of making films has changed, earlier there was always a shortage of funding. If somebody wants to make a film, his first aim would be to impress the funder? How would he do it? It was simple, he would sign big actors, big directors and propose the funder to fund him. So the fund which the director used to receive used to shoot one song and fight scene to impress the funder and thus raise more funds. This process used to go on for a year and the artist had to shoot for the same character for over a year."
Also Read: Here's how we think Farhan Akhtar-Amitabh Bachchan's Wazir will perform at the Box Office
"So to avoid this, we used to sign more films so that we keep working. We all worked with same kind of people who were looking for funding, but at least we were working. Now, the scenario is different and the film industry is more organised. Artists want to concentrate on a particular role and hence they do one film at a time. I am so happy that I am doing Te3n in a nonstop schedule. Shooting continuously helps you get into the character otherwise in olden days, we used to do three shifts a day for three different films."
Also Read: Wazir: Amitabh Bachchan showers praise on Priyanka, Deepika, Ranveer and Ranbir
Everyone has a person in their life whose opinion matter the most, likewise for Big B, it is Dilip Kumar whose work he has admired ever since his early days.
"I have always been a great admirer of Dilip Kumar and he wrote a letter to me after watching Black, which has been preserved by me," said Amitabh Bachchan.