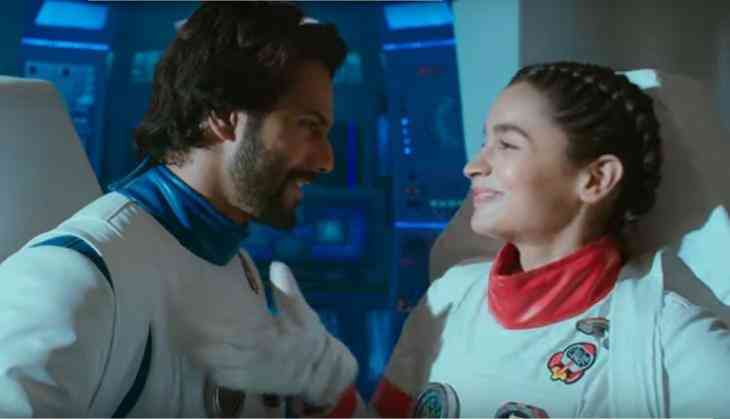 Watch Video: Varun Dhawan romances Alia Bhatt on the moon
Varun Dhawan and Alia Bhatt are crazy and they do everything out of the box, this time also they duo have come to surprise the audience through their 'moon wala' romance. Recently a video has the internet from the 2.0 of Dharma Productions and this video is a sequel to the first advertisement based on the social initiative Swachh Bharat.
In this video, Varun Dhawan and Alia Bhatt have taken that line 'Love You To The Moon and Back' very seriously, and they actually have told how to love at the moon.
In this video, Varun and Alia Bhatt have played the role of astronauts and they have reached to the moon for their love. Alia Bhatt says in the ad, You wanted moon right? But I got you directly on the moon."
On that Varun Dhawan replied, You think people here must be celebrating Karva Chauth by looking at the earth?" In this ad both the actors are giving the lessons of clean Indian initiative.