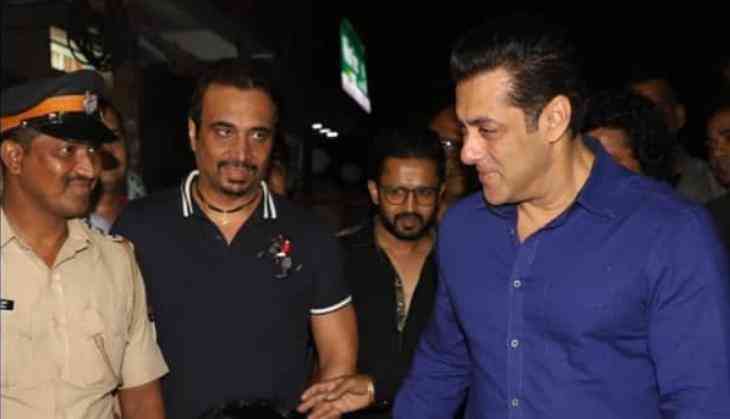 Bollywood superstar Salman Khan has always been in the controversies for his rude behaviour with fans and others. However, sometimes there is a story behind it but the paparazzi mainly focuses on what Dabangg Khan has responded to it. Now one video of the incident something like that has come out but this time Salman Khan is getting appreciated for reacting nothing to it.
Recently, Salman Khan went to Liberty cinema in Mumbai as his film Hum Aapke Hain Koun completed 25 years on Friday. The actor reached there with the team of Hum Aapke Hain Kaun and here they had a long conversation with media also. In the video, it can be seen that Salman Khan was walking in between the fans, but one woman came and pulled Salman's hand. The security team had to intervene and they pushed the woman away from Salman.
One can easily see that Salman Khan was not happy with that incident and he just didn't even react to it. He just shows his disappointment and walks away from there.
Well, earlier also Salman was in buzz for slapping one of his bodyguards as he was being too nasty with a kid at Bharat premiere in Mumbai. It was told that he lost his control when he saw a bodyguard pushed a kid fan and Salman was totally unhappy with that.