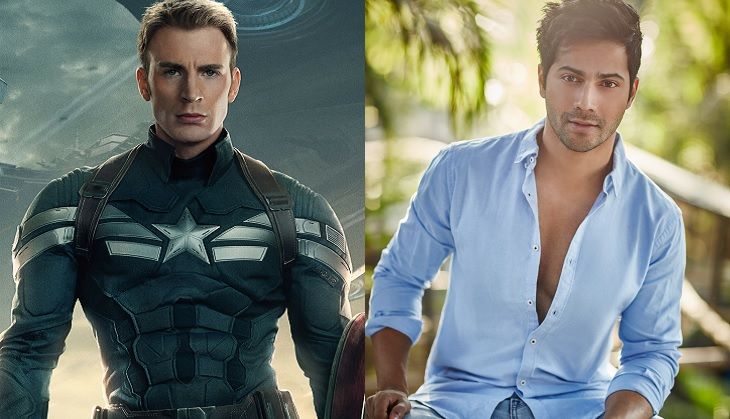 The Hindi version of The Jungle Book garnered a lot of acclaim in regard to the Hindi screenplay as well as the choice of actors to dub for the characters. Disney managed to rope in Irrfan Khan, Nana Patekar, Om Puri, Priyanka Chopra, Shefali Shah for the Hindi version of The Jungle Book. And now it seems like the production house is set to repeat the feat with Captain America: Civil War by roping in Varun Dhawan to voice for Captain America.
Speaking about his association with a big Hollywood superhero franchise like Captain America, Varun Dhawan, in an official statement, said:
"When Disney India got in touch with me to voice Captain America it tickled a creative box in my head. I have immense respect for voice over artists as it's very difficult job to do. Captain America is a matured and a balanced leader. This is something that I am not. So that made it all the more challenging for me. Captain America Civil War is bigger better and the action is huge. It's a film for kids and adults and the actual moral of the film is something I loved and believed in so I was very happy to voice it. I was blown away by the trailer and that got me very interested to take it up as a challenge. I have seen all the Avenger movies till now and this one definitely takes the Avengers series to a different level. I am very happy to be part of the Marvel Universe. The film has an amazing connect with kids so that was one of the main reasons for me to do it."
It would be interesting to know who will dub for the characters of Iron Man and Spiderman in the much-awaited summer flick.
Captain America Civil War is slated to release in India on 6 May 2016. The film will release in four languages; English, Hindi, Tamil, and Telugu.