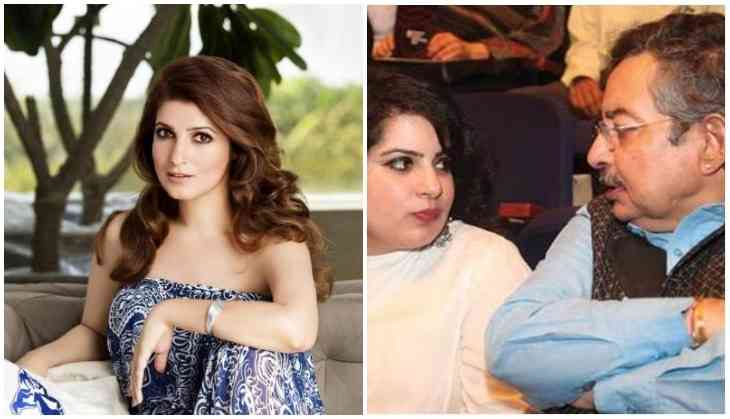 Twinkle Khanna takes a dig at Dua on whole Akshay-Mallika bell controversy
Bollywood superstar Akshay Kumar landed in a controversy after making an untoward comment to comedian Mallika Dua on his show The Great India Laughter Challenge. On this whole controversy by defending Akshay, Twinkle posted a tweet and said please don't indulge me in the controversy.
After posting her statement, Twinkle Khanna posted two jokes on Twitter. She tweeted, "What is Akshay Kumar's favourite car? bell Gadi. Another joke was Why did Akshay Kumar go to the mosque? He wanted to hear some Duas."
Twinkle Khanna captioned the image as, "I couldn't resist these two and after this, I am done."
Also Read - Most expensive Comedy film ever - Hoousefull 4
I couldn't resist these two and after this I am done :) #LameJokes pic.twitter.com/3mMckTtmDu

— Twinkle Khanna (@mrsfunnybones) October 29, 2017
Before these two jokes, Twinkle Khanna posted a statement in which she said she wanted to say something on the whole controversy.
October 29, 2017
Also Read - Did Priyanka Chopra just called her 'ex-boyfriend' Shah Rukh Khan 'MF'?
This is to notice that it became a controversy when Mallika Dua, daughter of famous journalist Vinod Dua, went to rang the bell and Akshay was standing behind her. When Mallika rang the bell, he told her to ring the bell and he will ring her. Even journalist Vinod said that he will sue Akshay Kumar and Star Plus channel for insulting a woman with this bad taste of humour.
This is to notice that Mallika Dua along with other two comedians were shown the door by the channel as now Sajid Khan and Shreyas Talpade have replaced them.