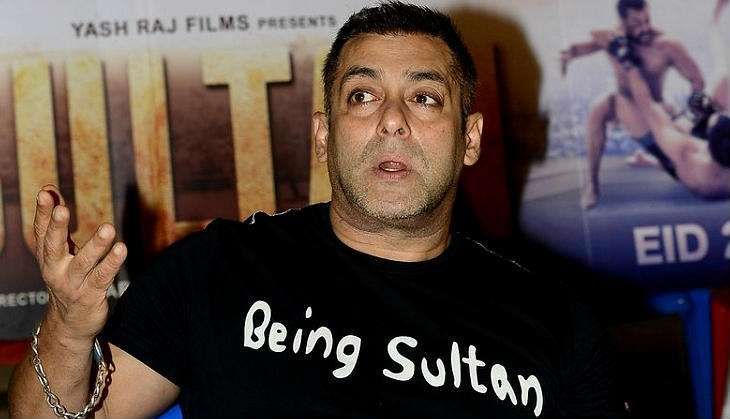 Caveat: Salman Khan was acquitted by the Rajasthan High Court on 25 July in two cases pertaining to allegedly killing deer on 26 and 28 September 1998. The third case, which pertains to allegedly killing black bucks on the intervening night of 1 and 2 October 1998, is pending before the trial courts, and no verdict has been arrived at as yet. Another case related to the incident, filed on 15 October 1998 at PS Luni where Khan is accused of violating the Arms Act, is also pending before trial courts. It was earlier reported that the actor had been acquitted in the black buck case as well.
-----------------------------------------------------------------------------------------
Salman Khan has been acquitted in the 18-year-old blackbuck and chinkara poaching cases, leading to extremely strong reactions on social media. While some are questioning the delay in judgment, the fact that the verdict has been passed in support of the superstar is also being questioned widely.
The incident occurred during the shoot of Rajshri Productions' Hum Sath Sath Hain. The film, which released in 1999, featured an ensemble cast of Saif Ali Khan, Mohnish Behl, Karisma Kapoor, Sonali Bendre, and Tabu in the lead apart from Salman Khan.
Khan was accused of killing these endangered animals in two separate incidents in 1998, before the release of the film. Here is the complete timeline of the events in the case:
1998
27 September: Salman Khan, Tabu, Sonali Bendre, Saif Ali Khan, and Neelam were allegedly seen hunting two blackbucks during the shoot of the film.
29 September: The stars were allegedly seen hunting a chinkara in Mathania (Ghoda Farm).
2 October: The Bishnoi community, a highly regarded religious group from Western Thar, lodged a police complaint against the five stars for allegedly killing the two blackbucks.
12 October: Salman Khan was arrested by the Rajasthan Police. However, he got bail and was released in five days.
2006
17 February: Salman Khan was convicted under the Wildlife Protection Act, 1972 by one of the trail courts in the blackbuck hunting case. He was sentenced to one year imprisonment for killing a chinkara.
10 April: He was fined for INR 25, 000 and received a five-year jail sentence and was remanded to Jodhpur jail until 13 April when he was granted bail.
31 August: The Rajasthan Court suspended his jail term. However, the actor was asked not to leave the country without seeking formal permission from the judiciary. Later, the High Court dropped charges under Arms Act against him on his appeal.
2012
24 July: The trial against the actor commenced after the Rajasthan High Court finalised charges against him in the case.
2014
9 July: The Supreme Court issued a notice to Salman on Rajasthan government's plea challenging the High Court's order of suspending the actor's conviction.
2016
25 July: The Rajasthan High Court acquitted Salman Khan of all charges in the poaching cases.