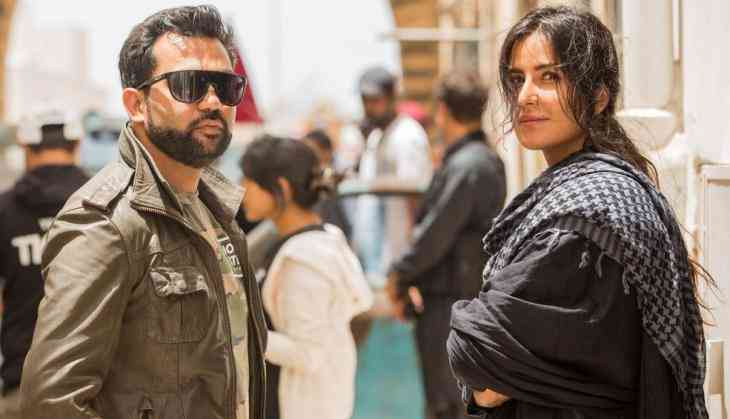 Tiger Zinda Hai: Filmmaker Ali Abbas Zafar accepts there is a pressure of big budget on Salman Khan, Katrina Kaif film
The year 2017 is going to end soon and the Bollywood film industry will complete it with the last released film Salman Khan starrer Tiger Zinda Hai. There is a huge expectation from the film not only in terms of audience but also the box office collection.
There are many reasons for it, and one of them is that it is Kabir Khan's blockbuster film Ek Tha Tiger's sequel. Ali Abbas Zafar also has given the 300 crores film Sultan with Salman Khan. Well, it is Salman Khan's film that is another reason and especially after a debacle of Tubelight, his comeback has become a good question.
Talking about the film, Ali Abbas Zafar said "I had lots of pressure while making Tiger Zinda Hai as it is a big budget Yashraj banner film. Aditya Chopra has given a big chance to me, and I want the film should be a blockbuster so the producer can recover their money,"
Ali Abbas Zafar added, "As a director, a film is totally your responsibility and the budget has spent on the film also,"
Also Read - Padmavati controversy: After Kajol, now Kareena Kapoor's reaction will leave Deepika Padukone in shock
The budget of the film is approx 140 crores, the Yashraj Films has not taken any step back behind when it comes to spending money on this film. So it is Ali's responsibility to recover the budget of the film.
Zafar further added, "The best thing is that you will get to see how we have spent money on the film, the story of the film is like that it needed a huge money to make it real. We have shot war scenes to make it real as much as I can."
Also Read - UN goodwill ambassador Dia Mirza doesn't use sanitary napkins during periods; here is why
The budget of the film is approx 140 crores and after publicity and print, the film will become a 200 crore film. So they have to earn more than 250 crores to recover and make it a hit film. The film is slated to hit the screens on 22nd December 2017.