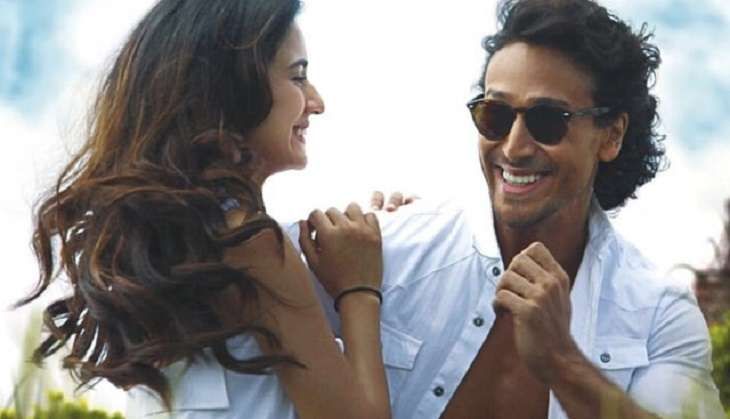 Actress Disha Patani, who was last seen in a music video, Befikra, with Tiger Shroff, says that the A Flying Jatt actor inspires her. During the launch of the song, Disha was asked if she had learned any dance moves from Tiger. She said:
"Yes, all the time. I always try, I really look up to him. Actually I am doing gymnastics now and that is because of him. He is my inspiration, my motivation. He is just so hardworking. Dancing with him, I always try, but nobody can reach up to his level, he's different."
Befikra marks Disha's debut on the big screen.
"When you're standing next to him, and people are noticing you and know that I am dancing with him, it's a compliment for me, because when he dances you can't see anyone else. He has just got so much energy, he walks with this aura, that you can't really see anyone else when he is there. I just hope that I look decent dancing with him and I don't look funny. It was difficult but he is very motivating," she said.
When asked to comment on their rumoured relationship, Tiger said:
"I love Disha, as a friend, she is fun to work with. We are very comfortable with each other on the set and also off-screen. She is a very talented, hardworking girl and she pushes me to work harder.
"We like spending time together, we go for dance rehearsals , sometimes we meet in the gym, I love to eat, she loves to eat, so every now and then we go and eat."
Disha also responded to the rumours. She said: "We are very good friends, we have been doing dancing and other sports together, so we have this comfort zone already. We both are like kids, we like playing football, basketball and all these sports, we have this friendship which makes us quite comfortable. We go out with friends for dinner and movies, it's pretty normal."
Disha will be seen on the big screen next in the biopic on Mahendra Singh Dhoni starring Sushant Singh Rajput.