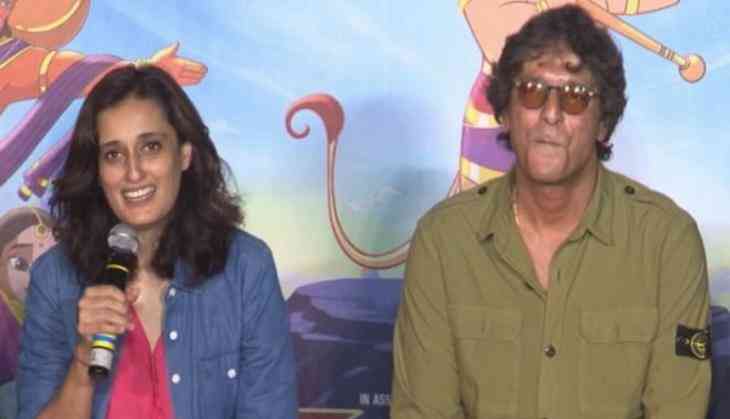 This is how Salman Khan reacted after being approached for 'Hanuman Da Damdaar' (ANI)
It's everyone's dream to get Salman Khan in their movie. But, only few get lucky. Director Ruchi Narain, who is coming out with movie 'Hanuman Da Damdaar', feels that he really liked the idea of the movie and that is why he got on-board for the movie.
Ruchi, who recently was spotted at a song launch, shared, 'When I told him about the movie, his first reaction was 'da damdaar, yeh kya cheez hai?' Then I told him that we all know Hanuman is strong, courageous so that is why I want it to be 'da damdaar'.And 'da' because we are doing the movie in a contemporary way, where everyone can relate to it. So, I think he really liked the approach and when he heard the scenes and dialogues, he really got into it.'
The director feels that Salman really loved the humour and the easy, fun approach of the movie.
When quizzed about how this movie is different from all the previous movies that have been made on Lord Hanuman, she noted, 'I think it is about your take on the film, the story. We know many movies have been made in the past about Lord Hanuman in animation. But we have not seen any animation movie of this scale, with this huge star-cast and such contemporariness. It is very different. It is all about Hanuman finding his dam. The story is different.'
The 51-year-old actor revealed the first look of ' Hanuman Da Damdaar' on the joyous occasion of Hanuman Jayanti.
The 'Sultan' star will voice the character of ' Lord Hanuman.' Apart from Salman, the movie features voices of Javed Akhtar, Raveena Tandon, Vinay Pathak, Saurabh Shukla and Chunky Pandey.
-ANI