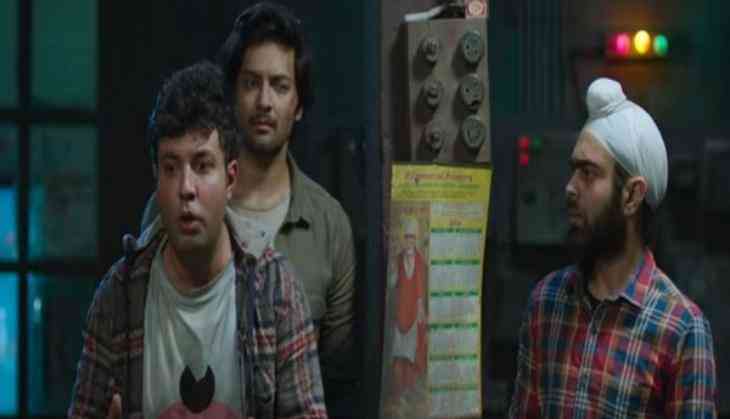 The Jugaadu Boys are back to give some 'Dejachoo' in 'Fukrey Returns' teaser
FINALLY!! The teaser of the much-awaited second instalment of 'Fukrey' titled 'Fukrey Returns' is out and it is definitely going to tickle your funny bones.
The makers of the movie unveiled the teaser today, which features all the main characters of the movie.
Kaafi intezar kar liya - yeh lo, #FukreyReturnsTeaser!
काफी इंतेज़ार कर लिया - ये लो, फुकरे रिटर्न्स का टीज़र! @FukreyReturns pic.twitter.com/MHHDFcInan

— Excel Entertainment (@excelmovies) August 9, 2017
The trailer starts with Choocha, played by Varun Sharma, exercising his psychic powers and landing the squad in problematic situations. While earlier he would see some disjointed images in his sleep which his friend would turn into lottery-winning prophecy, he can now see the future and calls it "Deja Choo".
Although in the first movie, the boys were successful in sending Bholi Punjaban to jail. But now she is released from jail and is all set to take revenge from the guys.
The original 'Fukrey' title track has been used in the teaser, as well, which makes it easy for you to connect the teaser to the events that unfolded in the first instalment.
The film features Chadha, Pulkit Samrat, Ali Fazal, Varun Sharma and Manoj Singh. They all reprise their roles from the previous instalment.
Produced by Excel Entertainment, the film is slated to release later this year.
-ANI