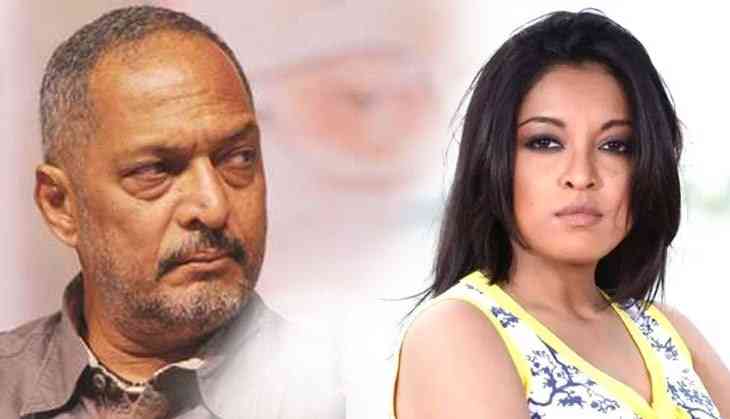 In a major development in the Tanushree Dutta sexual harassment case that an FIR has been filed against the veteran actor Nana Patekar, choreographer Ganesh Acharya, director Rakesh Sarang and producer Samee Siddiqui. The case was lodged at Oshiwara police station on Wednesday night.
Police have filed the case on the basis of the statement given by Tanushree Dutta against Nana Patekar and other three. They have been booked for molestation and obscenity under the Indian Penal Code.
On Wednesday, Tanushree went to Oshiwara Police Station after submitting a written complaint to the police last week and asked about a case of molestation and sexual harassment should be filed against actor Nana Patekar, Ganesh Acharya, Siddiqui, Sarang and also against the worker of the Maharashtra Navnirman Sena (MNS).
She went to Police station at 8 pm on Wednesday. In her complaint of two-page, Dutta wrote that Patekar had accused her during the shooting of the film 'Horn OK Pleassss' at Filmistan Studios in Goregaon west in March 2008.
As per the reports of 'The Indian Express', Police has said that the inquiry will be conducted as per the sequence of events has been mentioned by Tanushree Dutta in her complaint.
In the complaint by Dutta, it has been mentioned that Nana Patekar had touched her indecently and unnecessarily during the shooting of a song on the set of the film Horn OK Pleassss. She added that he accused her while teaching her how to dance while Ganesh Acharya is accused of introducing new dance steps only to add Nana Patekar in the song, who was not part of the song earlier.
She has also claimed that the worker of MNS party had also attacked her car while coming out of the studio.
However, at that time FIR was also registered at Goregaon Police station against Patekar but no complaint was lodged against him.
Also read: #MeToo: BJP lawmaker backs Nana Patekar in Tanushree Dutta's allegations; says 'women target men and take 2-4 lakh'