Taapsee Pannu gate-crashed a sangeet ceremony to promote her upcoming film.
Taapsee adapted a novel way of promoting her film, by decking up as a guest and gatecrashed into the sangeet ceremony of a wedding. Once she got into the venue, she was in her elements and invited the guests to shake a leg with her on 'Dimpy De Naal Bhaage Bunty' song from her film, Runningshadi.com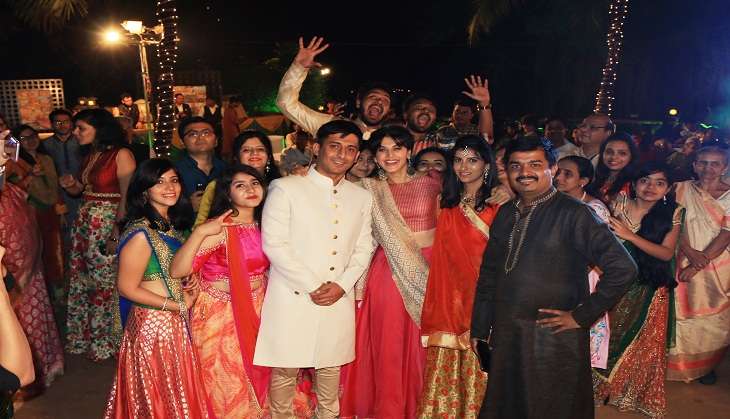 Taapsee Pannu with the to be bride and groom along (file Pic )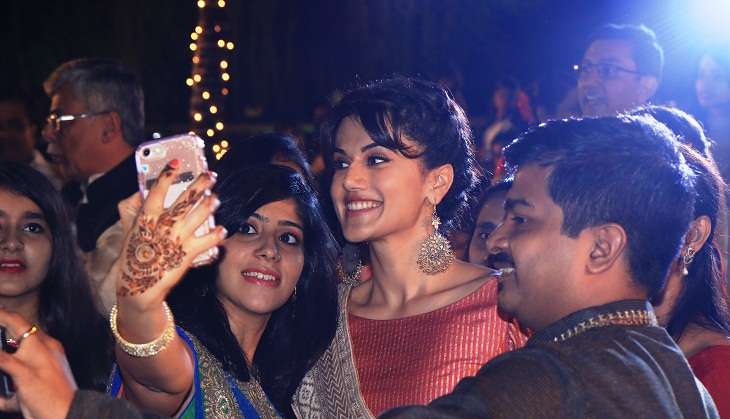 Taapsee with the guests at the Sangeet ceremony (file Pic )
Reliving the experience, Taapsee says, "I was so thrilled and slightly nervous when I was planning to execute this idea. It was special to play the first song of our film in a real shaadi. I took the risk of gate crashing the sangeet ceremony and to my surprise, the guests there welcomed me with a lot of enthusiasm. The bride and groom had no idea about my visit and it was amusing to see their expressions. They were totally taken aback. All the guests present danced with me on my song. It was a Guajarati wedding, so full of Gujarati guests, but the way they did a Punjabi jig was priceless. I shall remember this experience because this is the first time ever I have gate-crashed into someone else's ceremony.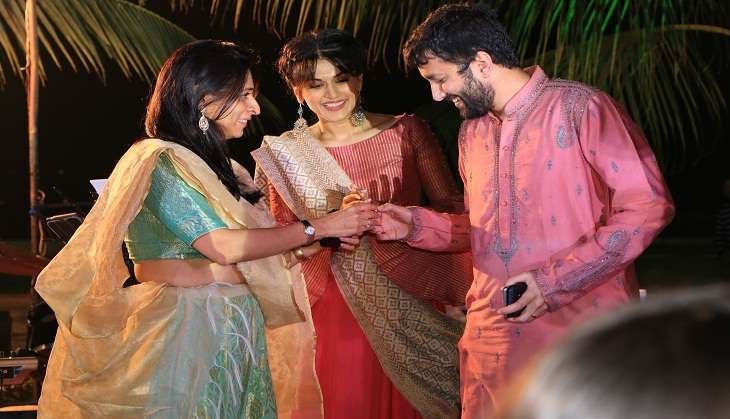 Taapsee Pannu promotes music of RunningShaadi at a real wedding (file pic )