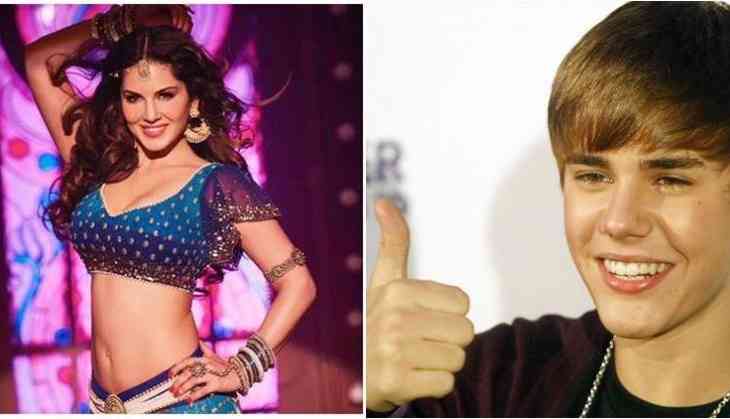 Sunny Leone - Justin Bieber (file pic )
Sunny Leone who has been the fan of the International pop star has a special advice for the singer.
The actress shared a video for the star by welcoming him to the country and asking him to learn a Bollywood move "turn the light-bulb, pet the dog" before he lands in Mumbai.
Bieber's Purpose Tour is on May 10, 2017 in Mumbai at DY Patil stadium. Apart from India, the Asia leg of the tour comprises Tel Aviv in Israel and Dubai in the United Arab Emirates. The Sorry album hit-maker will be seen performing on his other tracks too.
According to reports, many Bollywood celebrities have also been approached to perform at the concert but no one has been finalised yet.